A true Brissi winner over the years and always a hot contender for top place. These generous classic crystal coupes have graced many a party over the years.
Made from Certified Bohemia Crystal with an attractive ribbed effect, these make for the most perfect gift, whether it be wedding or housewarming, and of course a favourite celebration essential.
All items: £3.95
Orders are shipped Monday-Friday, excluding Bank Holidays.
The Finer Details
Certified Bohemia Crystal made in the Czech Republic, they have an impeccable shine and brilliance. The simple flick of a nail to the side will make the most amazing sound. Dishwasher safe.

340ml


A Little More
Don't just keep your glassware for best, use it to bring a little spark of joy to the every day.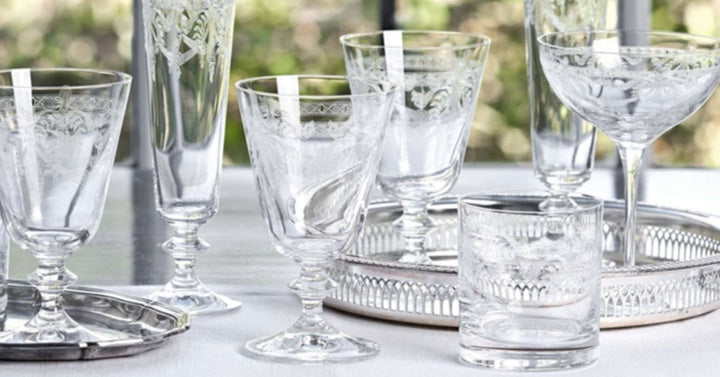 Delivery
All items: £3.95
Orders are shipped Monday-Friday, excluding Bank Holidays.

Ribbed champagne coupes
These glasses are absolutely gorgeous. They look really classy and are amazing value
I am delighted with these crystal coupes! I enjoyed a glass of champagne with a friend who had these same glasses and I knew I needed my own! I also shared with another friend who is now a happy Brissi coupe owner! Love at first sight!
i NEVER do reviews
dont have the time BUT
love these SO much- the most beautiful glasses I have ever had
and I really want to support Brissi as they have such gorgeous things and I only use small companies
These are just lovely glasses for champagne etc!