Bespoke Candlery
The perfect gift for a loved one, or yourself, create a bespoke candle in one of our Cut Glass Bon Bon Jars. Our specially designed and formulated fragrances are a must for all households, and scent a room evenly and for a long time. W
e make these beautiful candles bespoke for you so please allow up to two weeks for us to infuse the wax and pour the candle in your jar of choice. Simply choose your jar from our handpicked selection, then select from one of our six specially formulated Brissi fragrances for your candle, as shown below: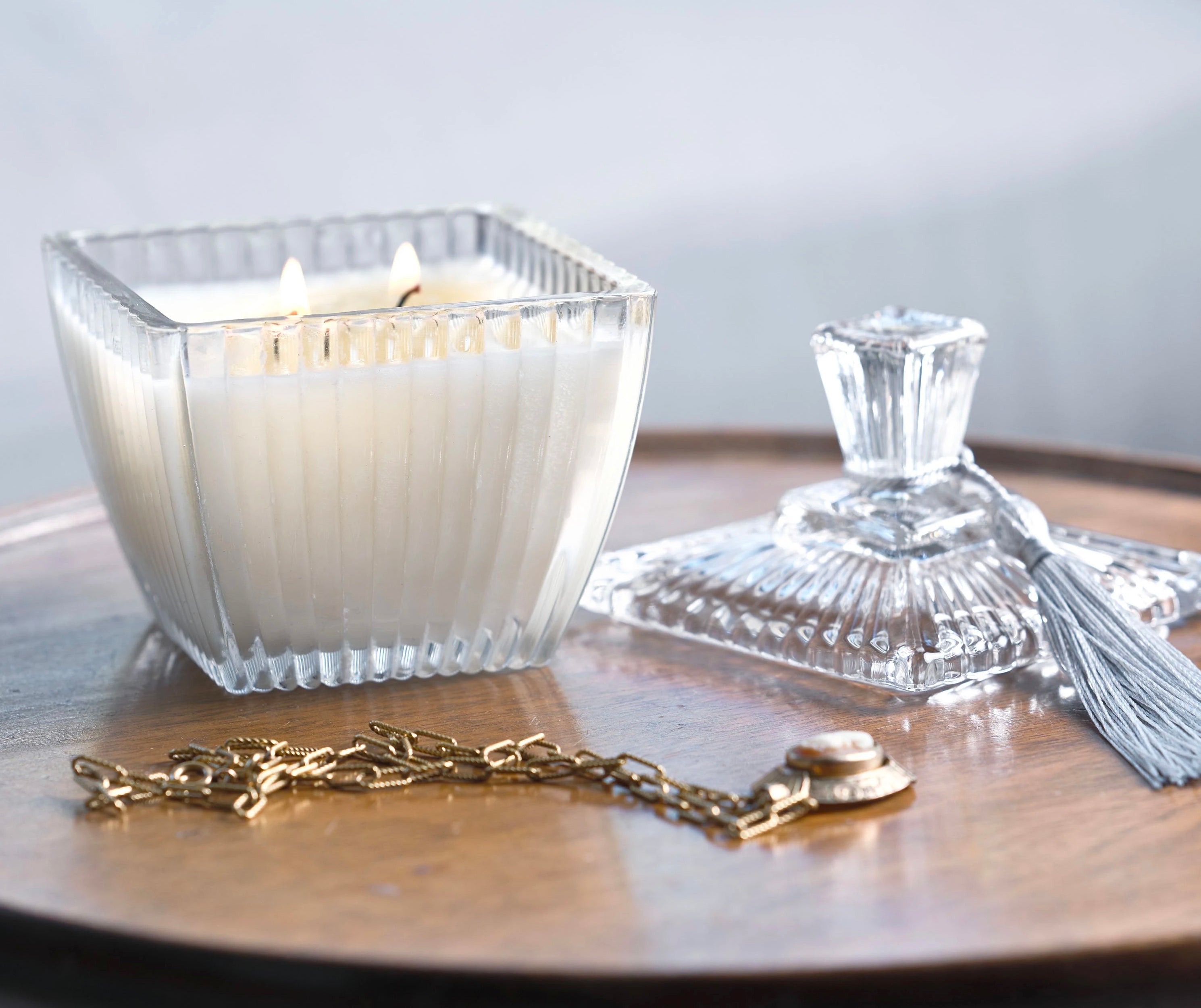 Astoria, £29
A beautiful two wick candle of your choice will be created within this Art Deco inspired cut glass Bon Bon Jar. The square design adds to the uniqueness of this piece with its lid ready for when the candle isn't lit.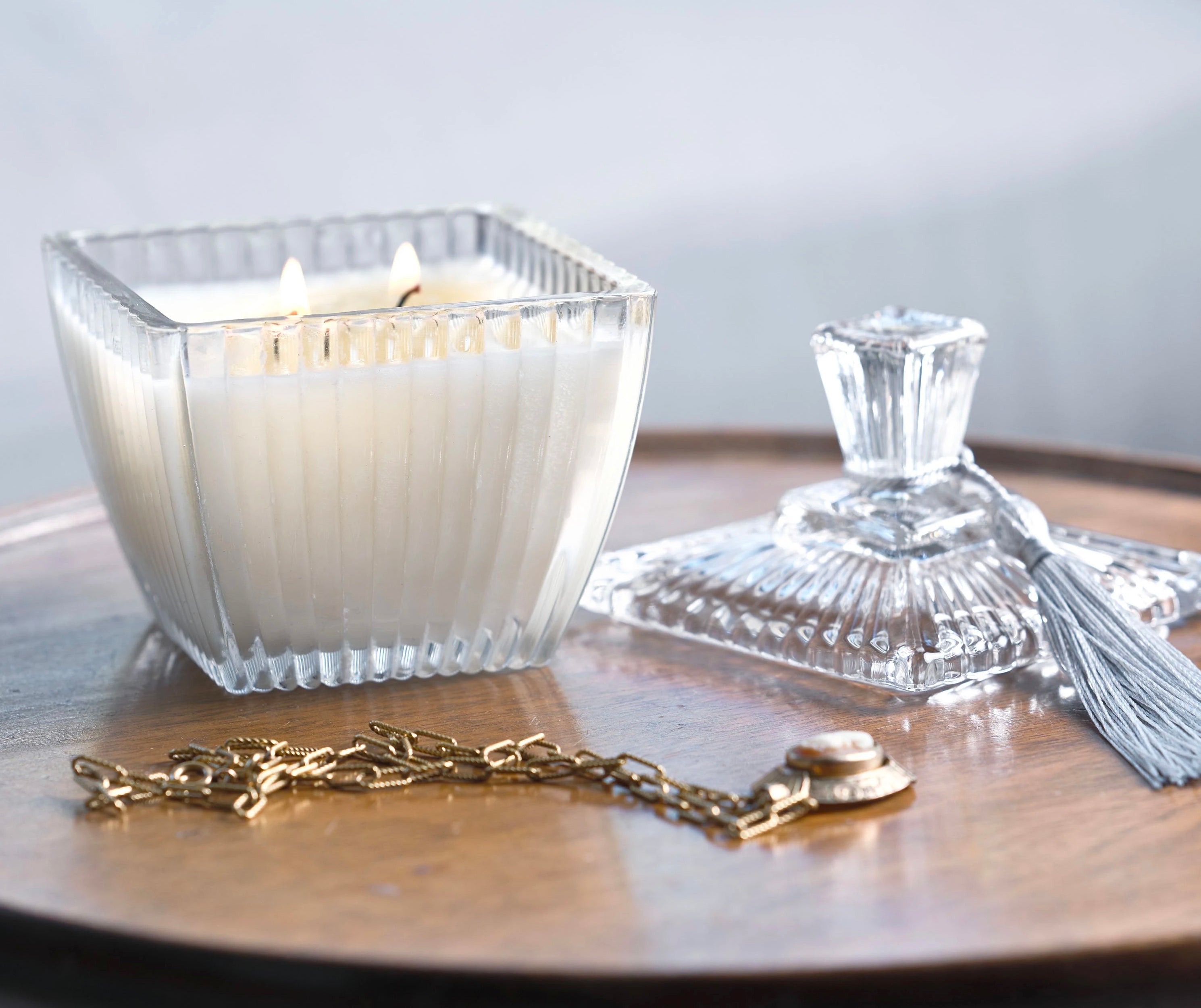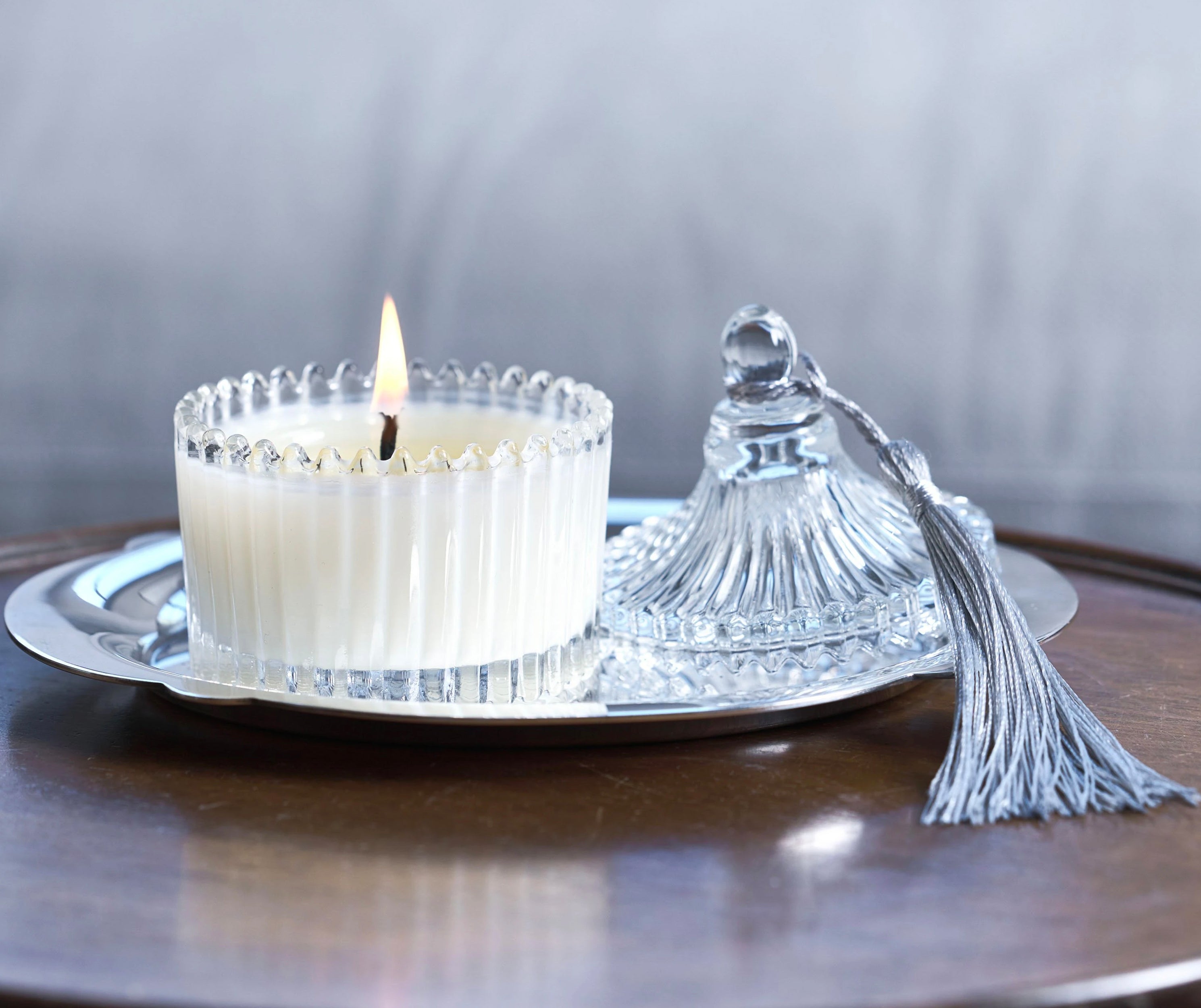 Rivoli, £16
Add a touch of glamour and scent to any room, choose from our collection of fragrances and we can create a Rivoli Bon Bon jar bespoke candle just for you. This Art Deco inspired glass jar and lid makes the perfect gift too, each one is finished with a chic grey tassel.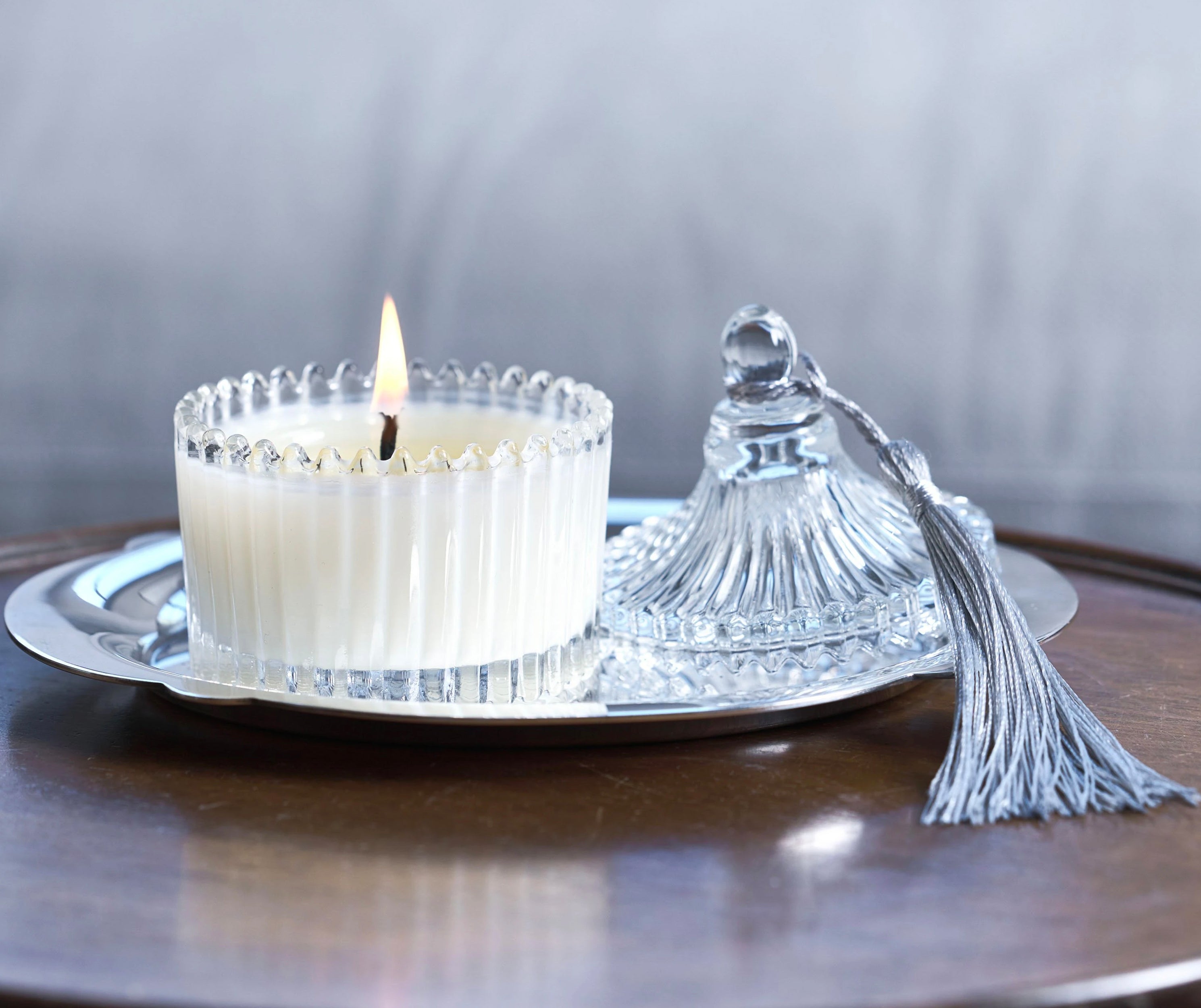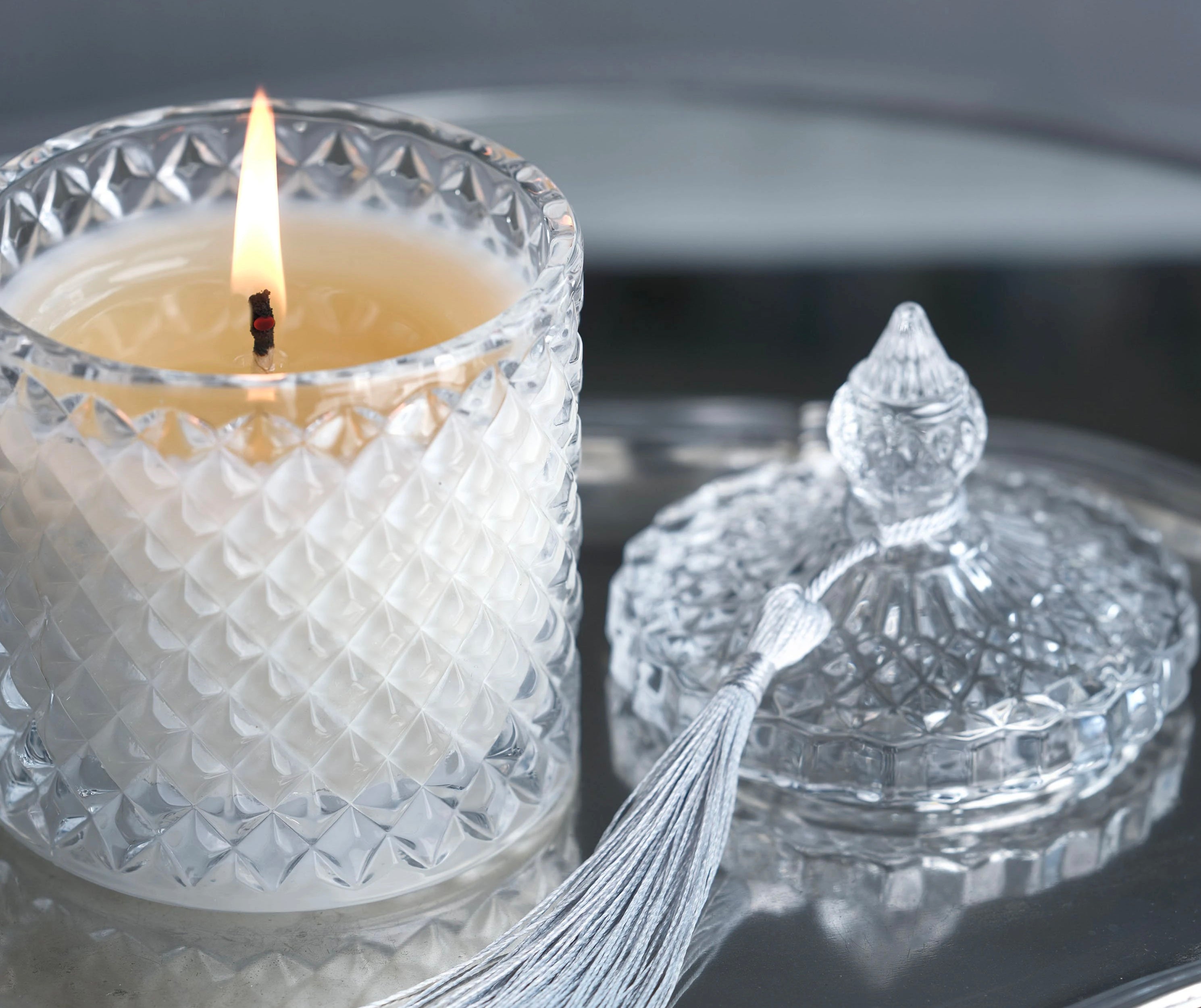 Ritz, £34
Add a sense of special to the everyday with your favourite Brissi candle housed within a beautiful diamond cut Bon Bon Jar. Pure glamour is showcased with the tassel on the lid.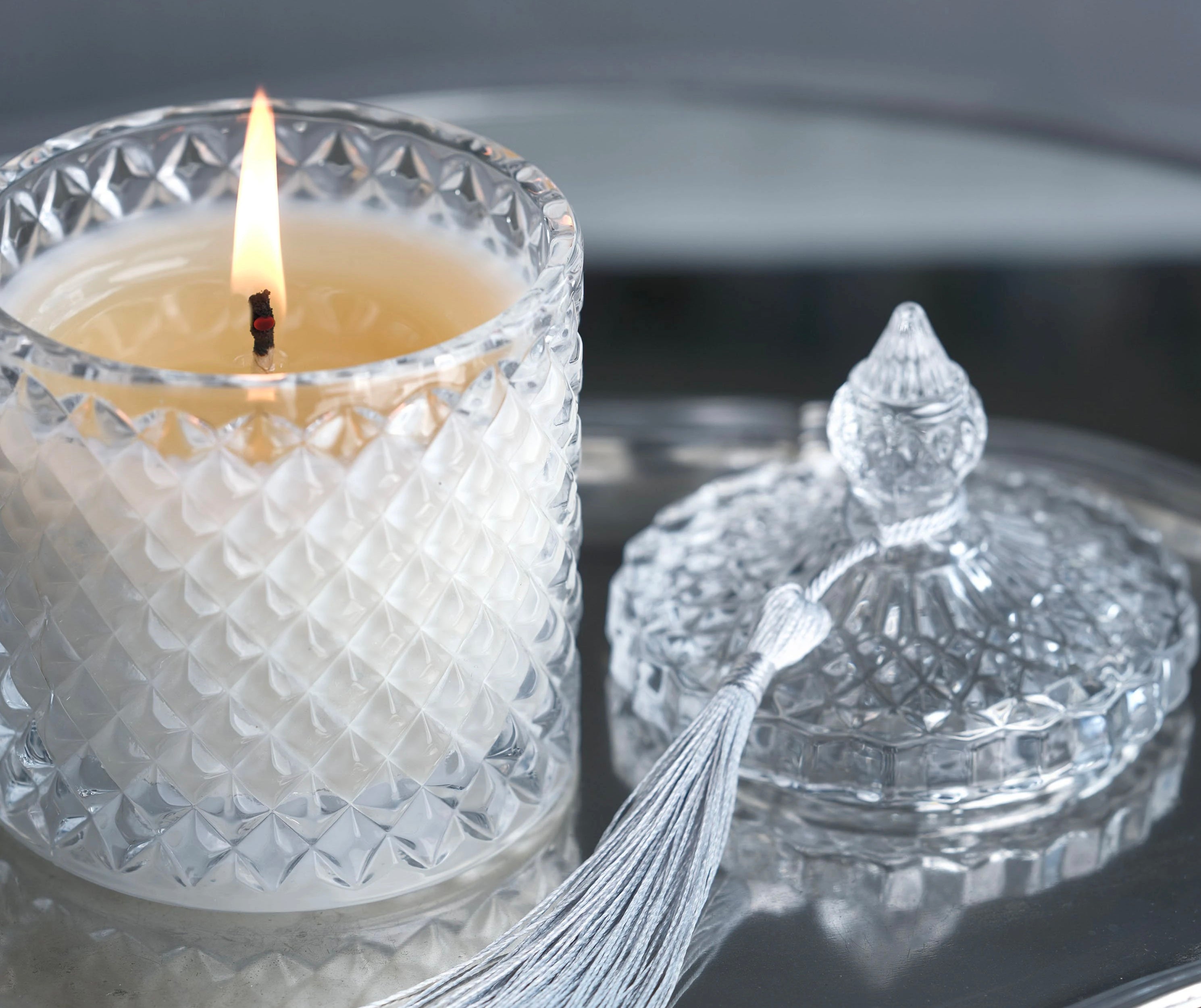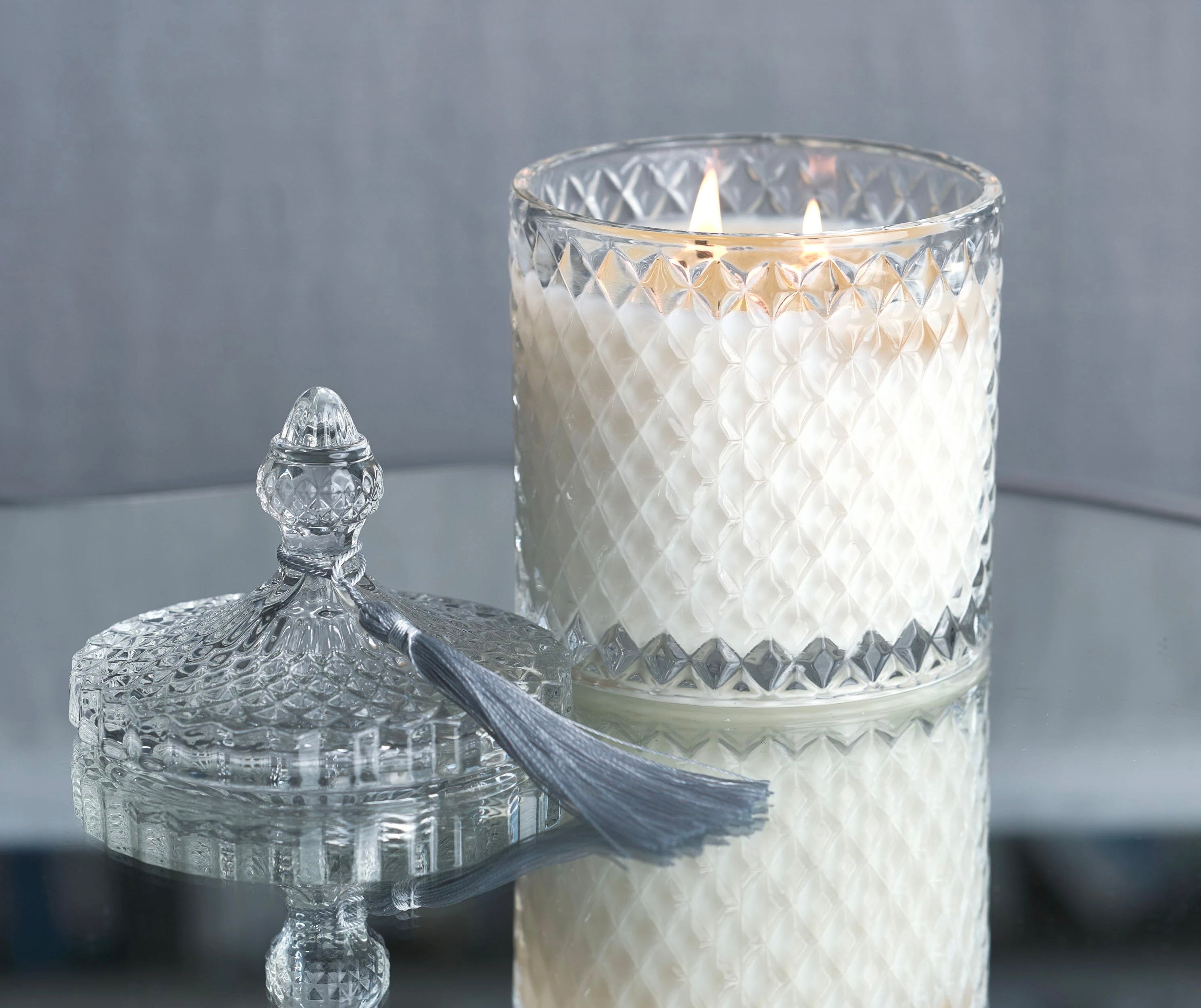 Ritz Large, £58
Hidden within this large diamond cut Bon Bon Jar can be your favourite Brissi scent with two wicks, leading to an even, and more decadent burn. A beautiful gift for newlyweds, or new homeowners.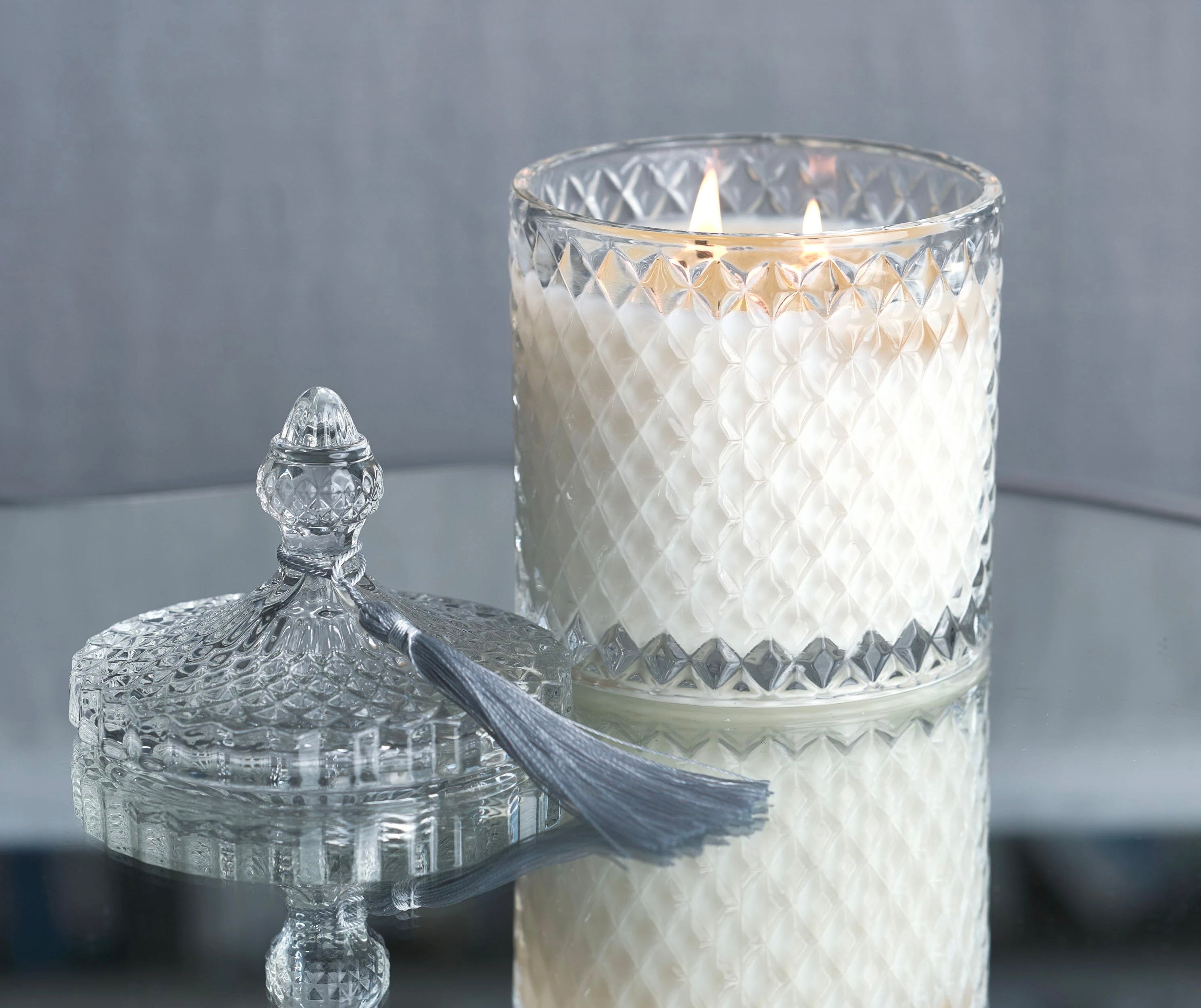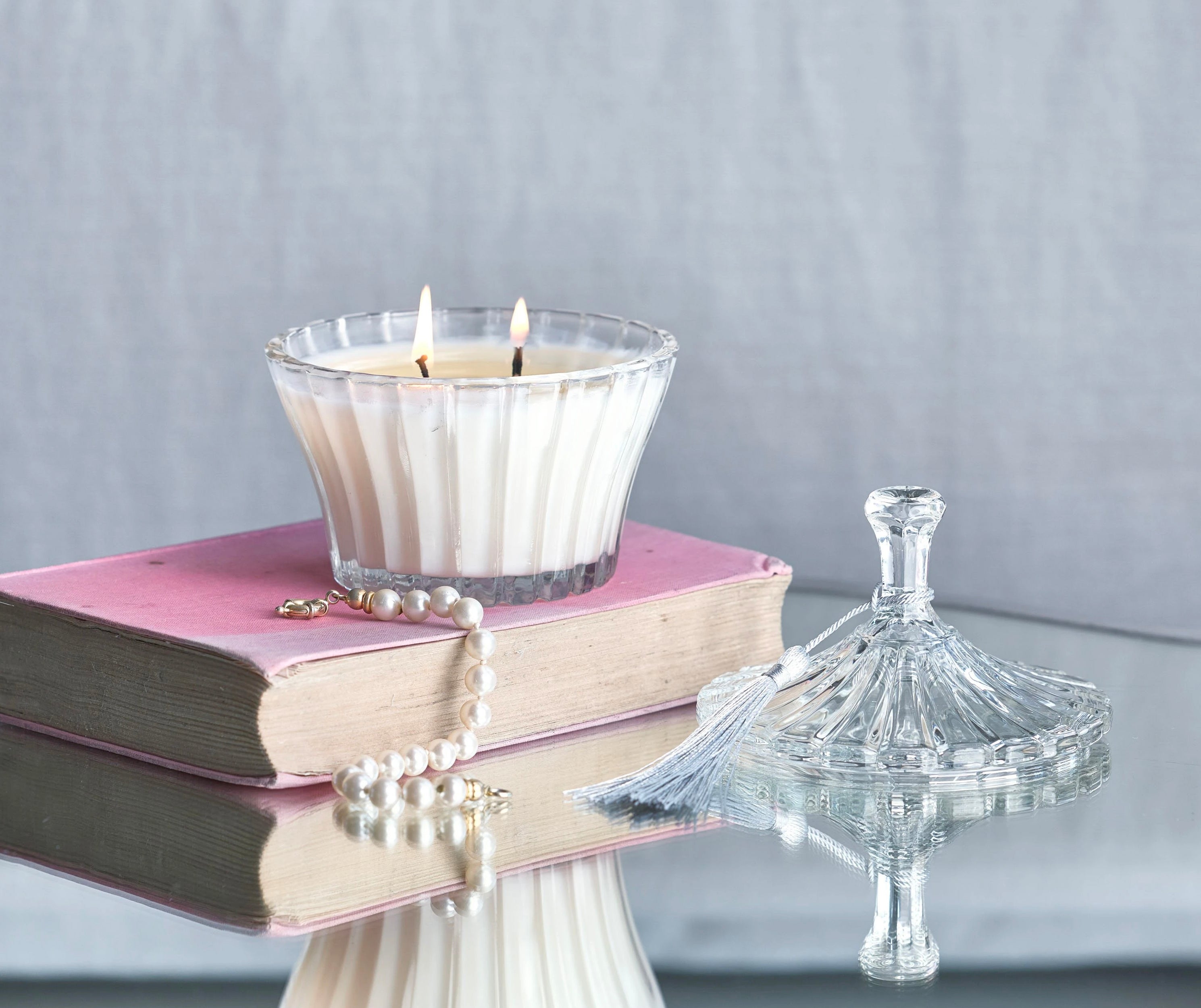 Savoy, £39
Enjoy your Brissi scent of choice as we can create your own bespoke two wick candle within this elegant cut glass Bon Bon jar, just for you. A wonderful addition to any room, the stylish Savoy also comes with an elegant grey tassel on its lid.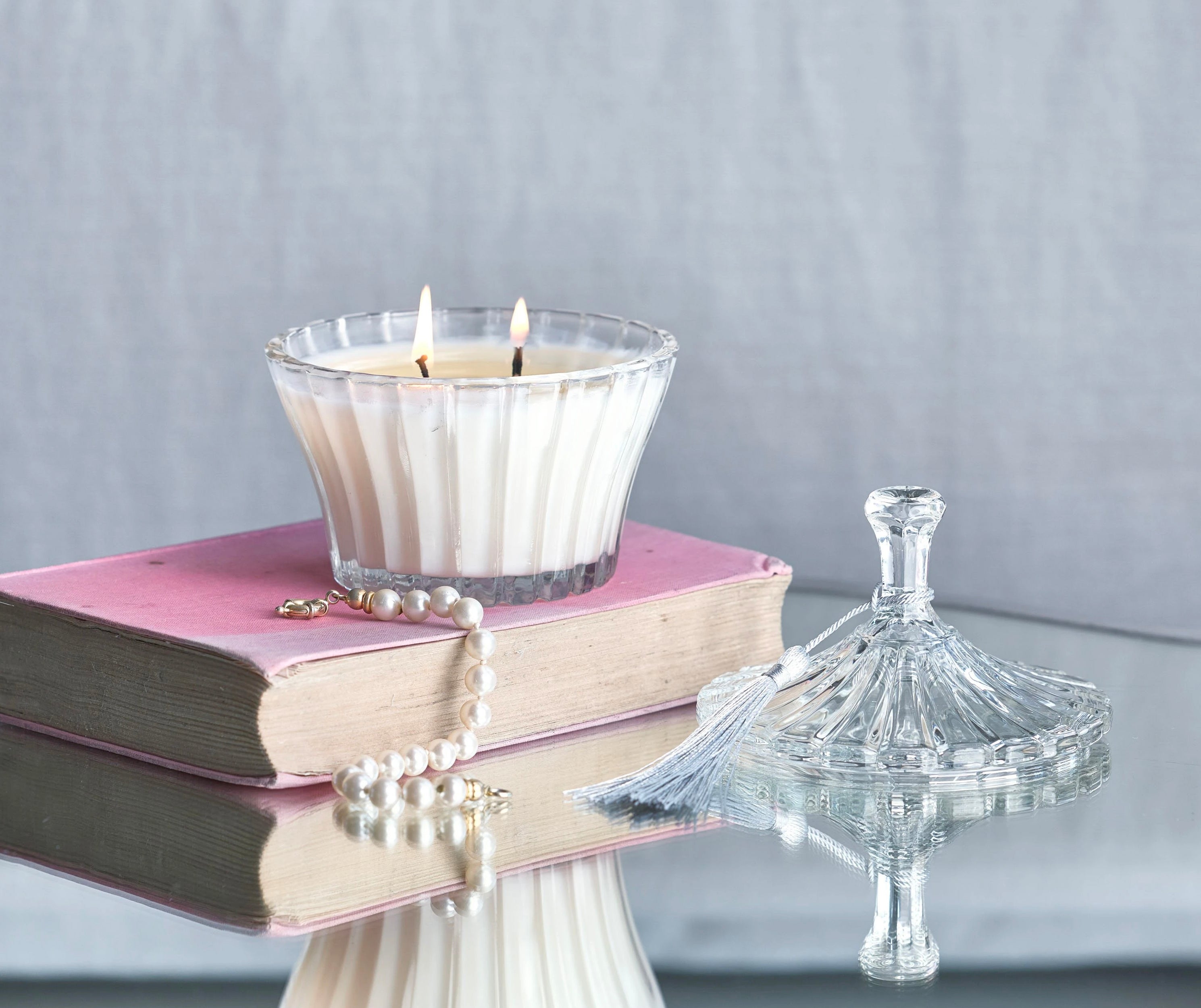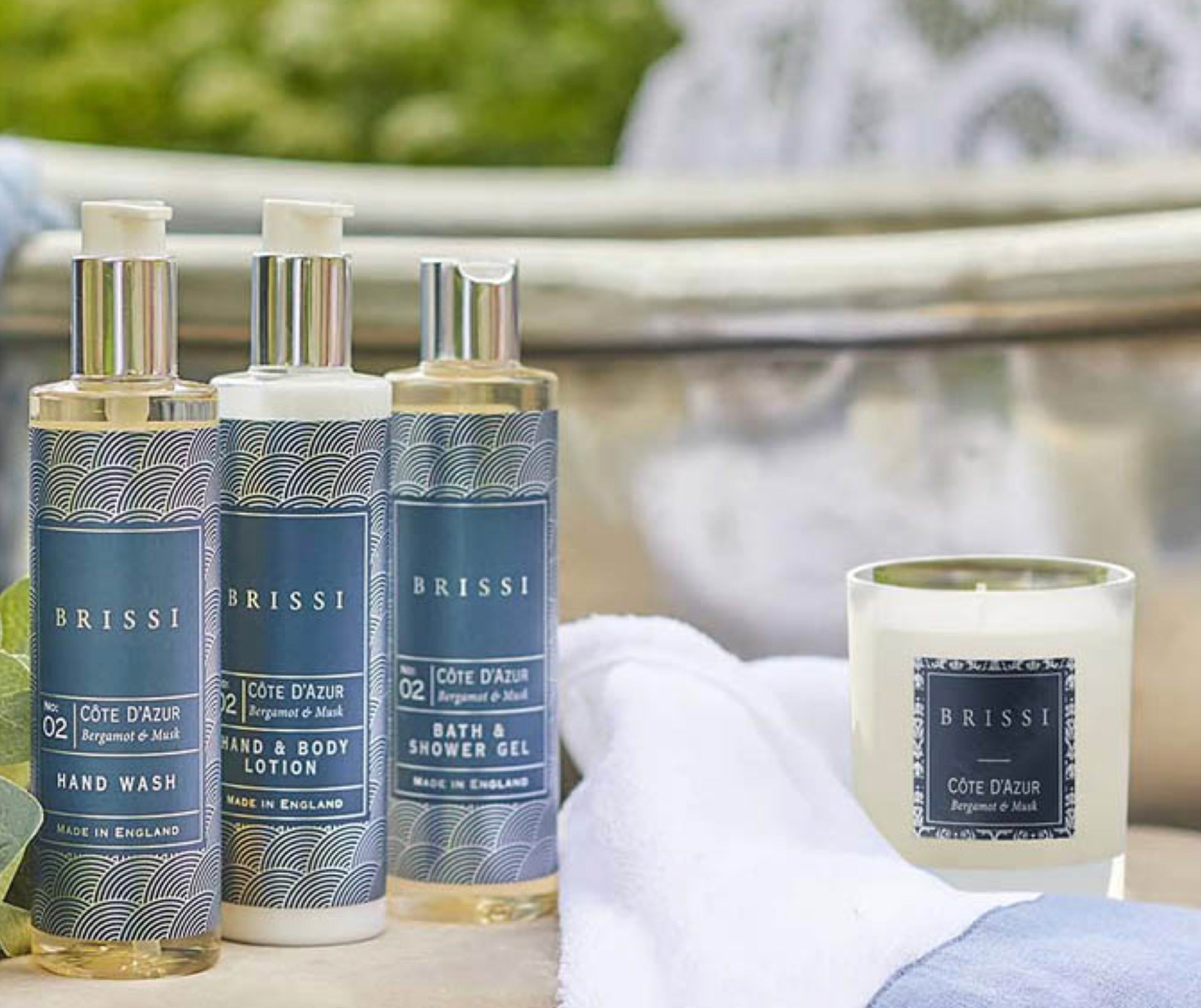 Côte D'Azur
Sun-drenched citrus of Mediterranean bergamot, rich musk and white amber, with a little sparkling mint and sea-leaf. Côte D'Azur embodies the glamour and salty sea air of the legendary destination. Revitalising, fresh and crisp, designed to be enjoyed by all genders.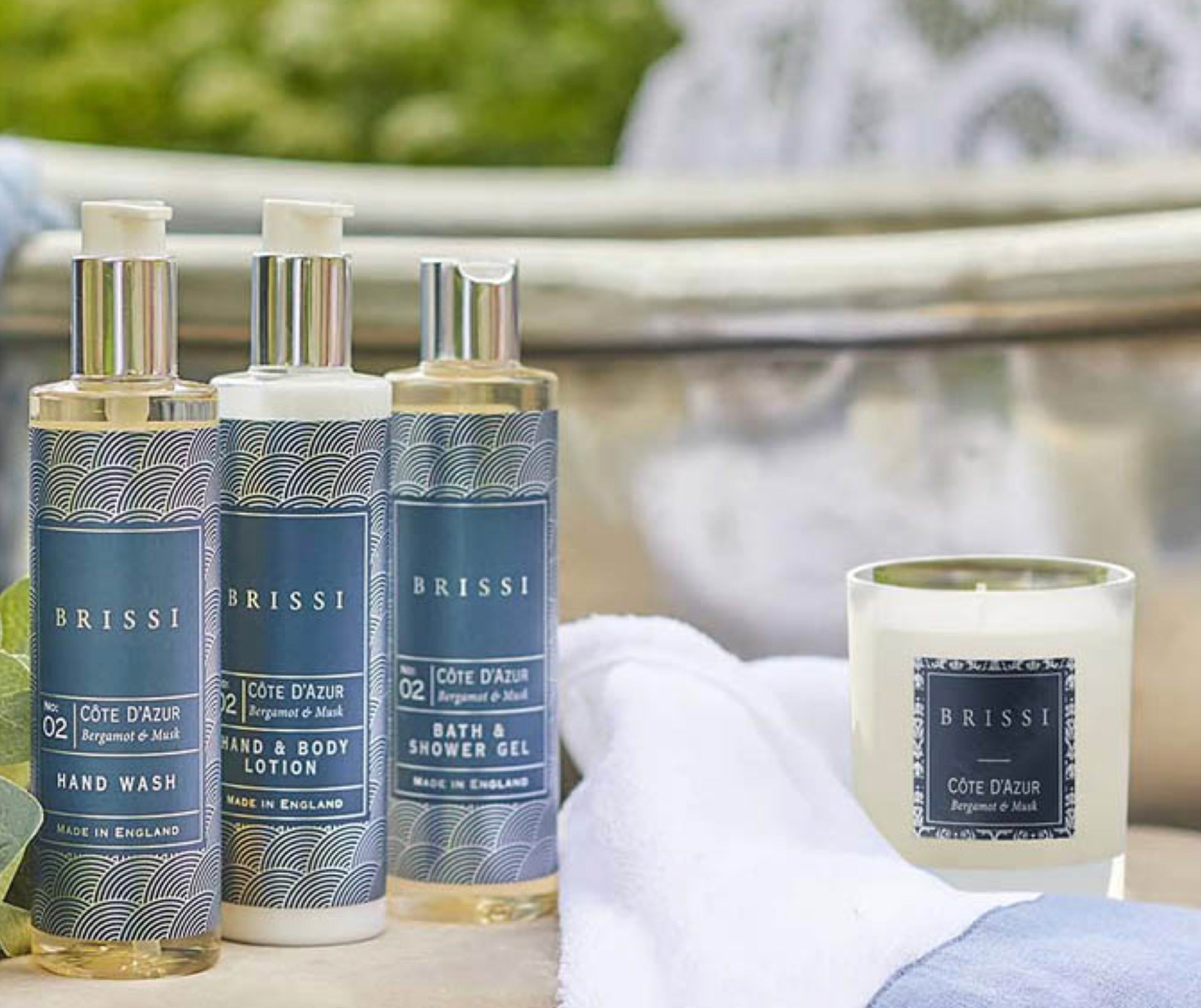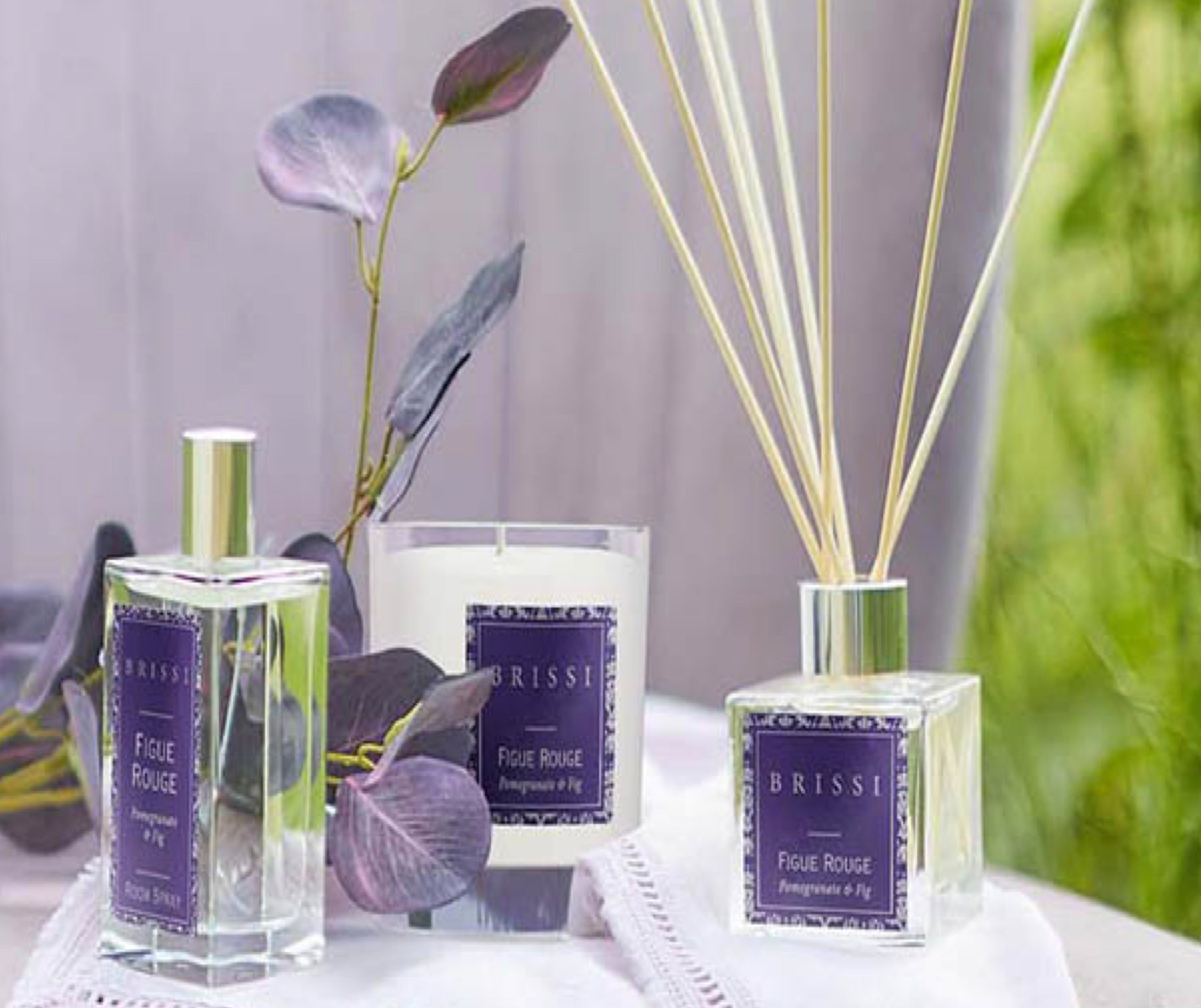 Figue Rouge
A dark and decadent blend of fig and pomegranate, with a sensual floral heart of jasmine, rose and frankincense. Sitting under the Tuscan fig tree, eating fruit in the warm sunshine. Sensual, romantic and opulent.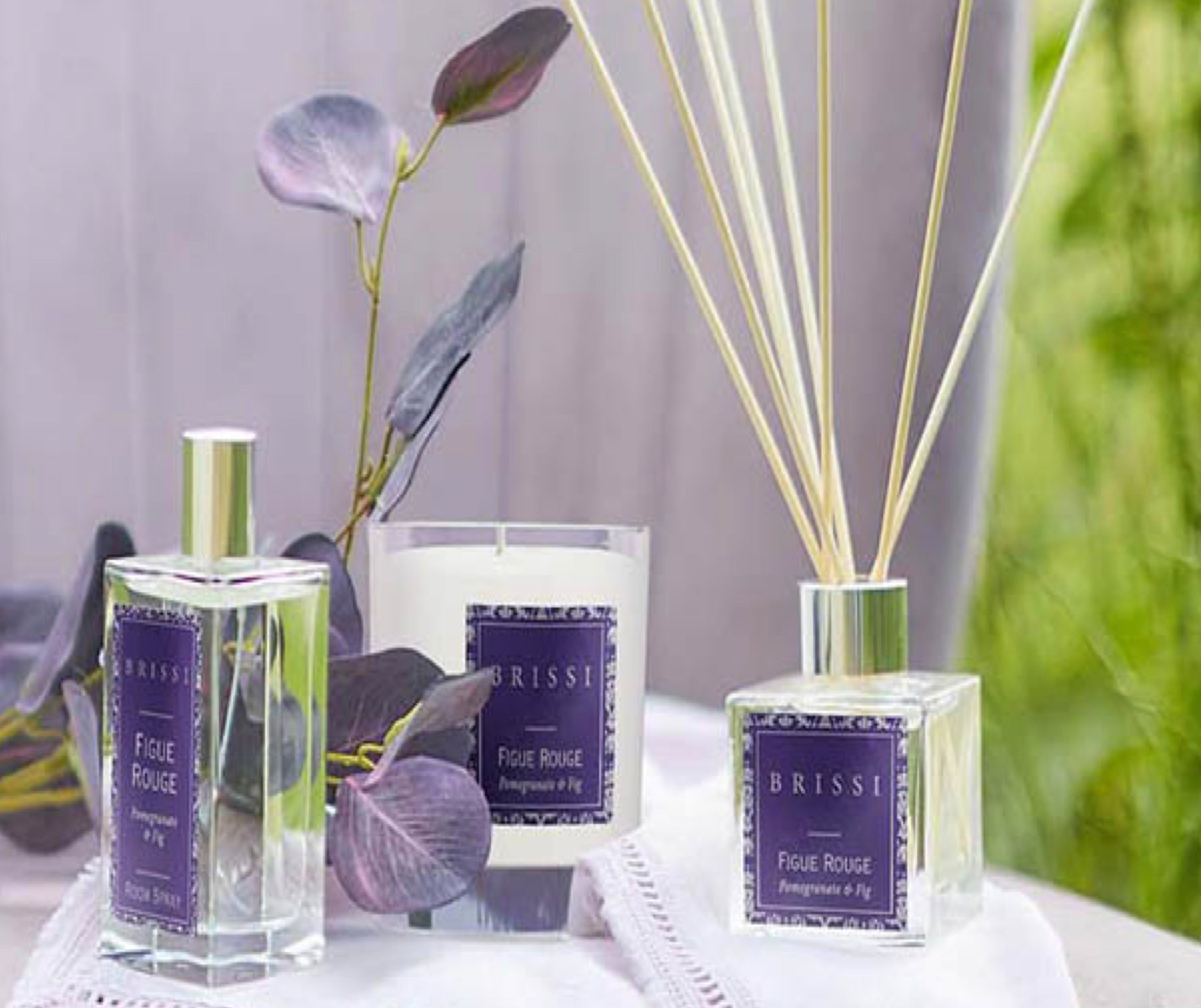 Feuilles De Thé
A refreshing green tea infusion, with light citrus notes of lemon and orange, brushed with jasmine and sweet neroli. Lavender and smooth ambers interleaved with musk to form the base. It's time to leave the ordinary behind and treat yourself to a spa at home. Light, refreshing and uplifting.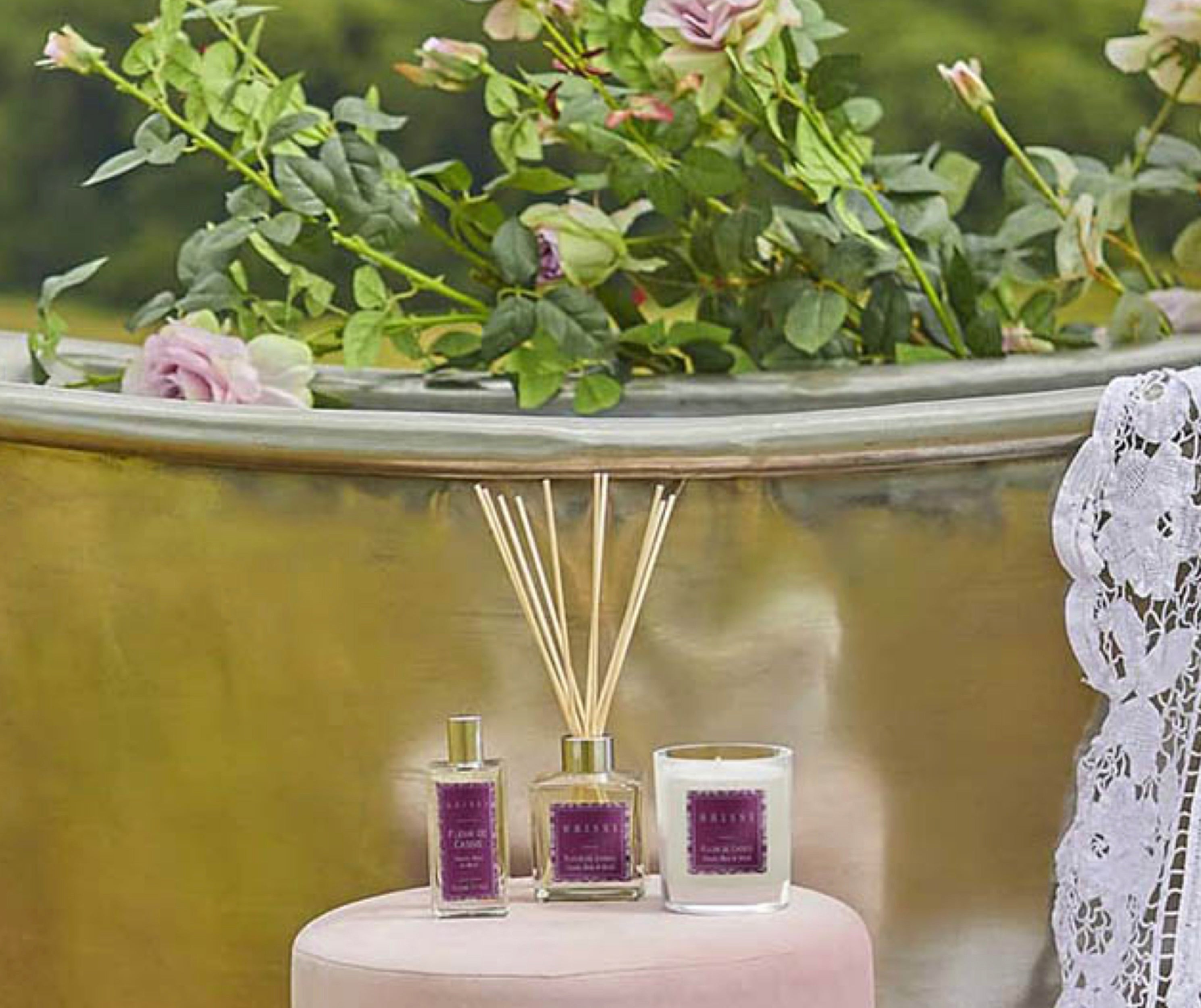 Fleur De Cassis
A luscious blackcurrant scent, dancing on a bed of soft rose petals with a gentle musk undertone. The fragrance of an English summer, foraging for berries in the hedgerows. Floral, earthy and sparkling.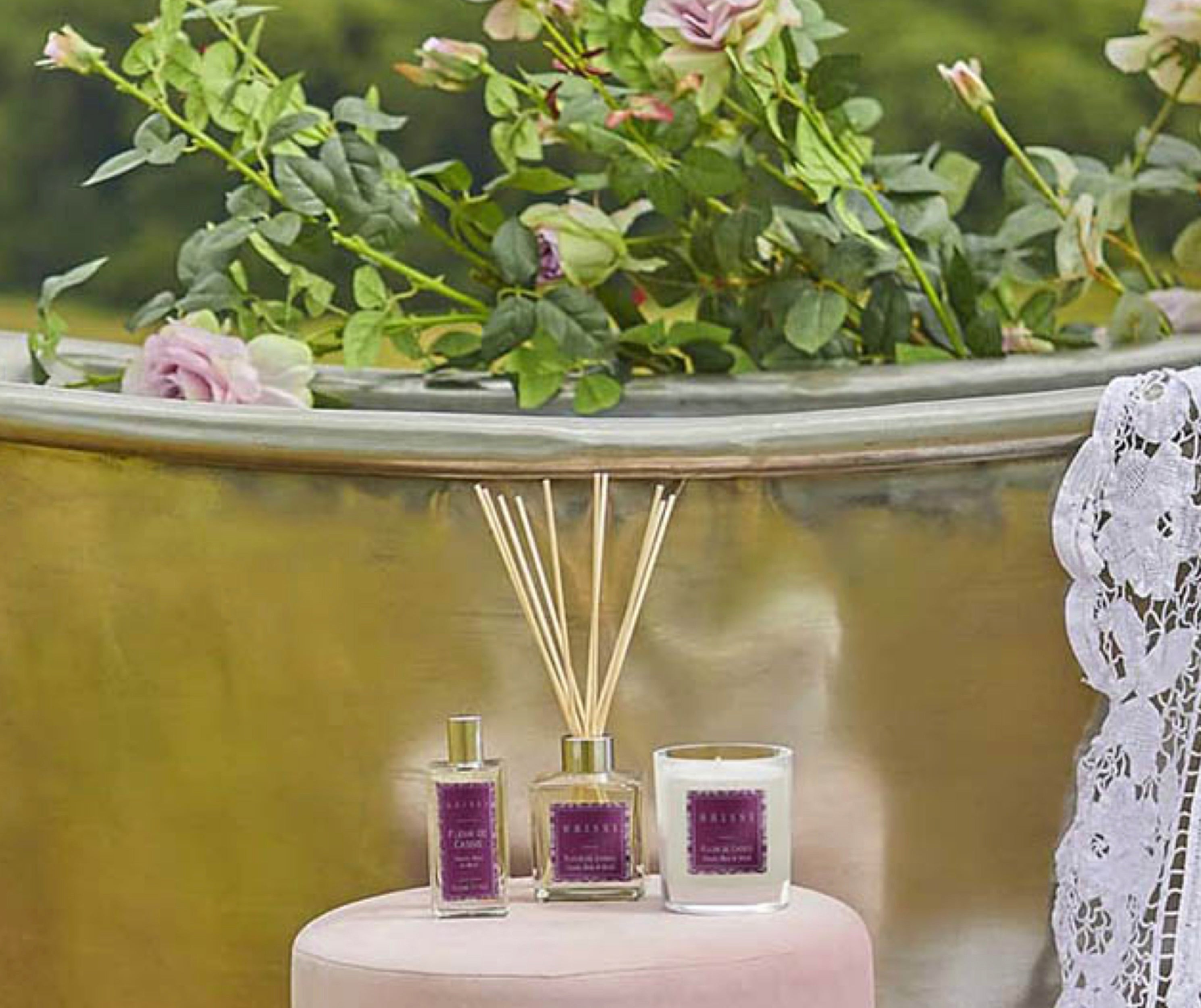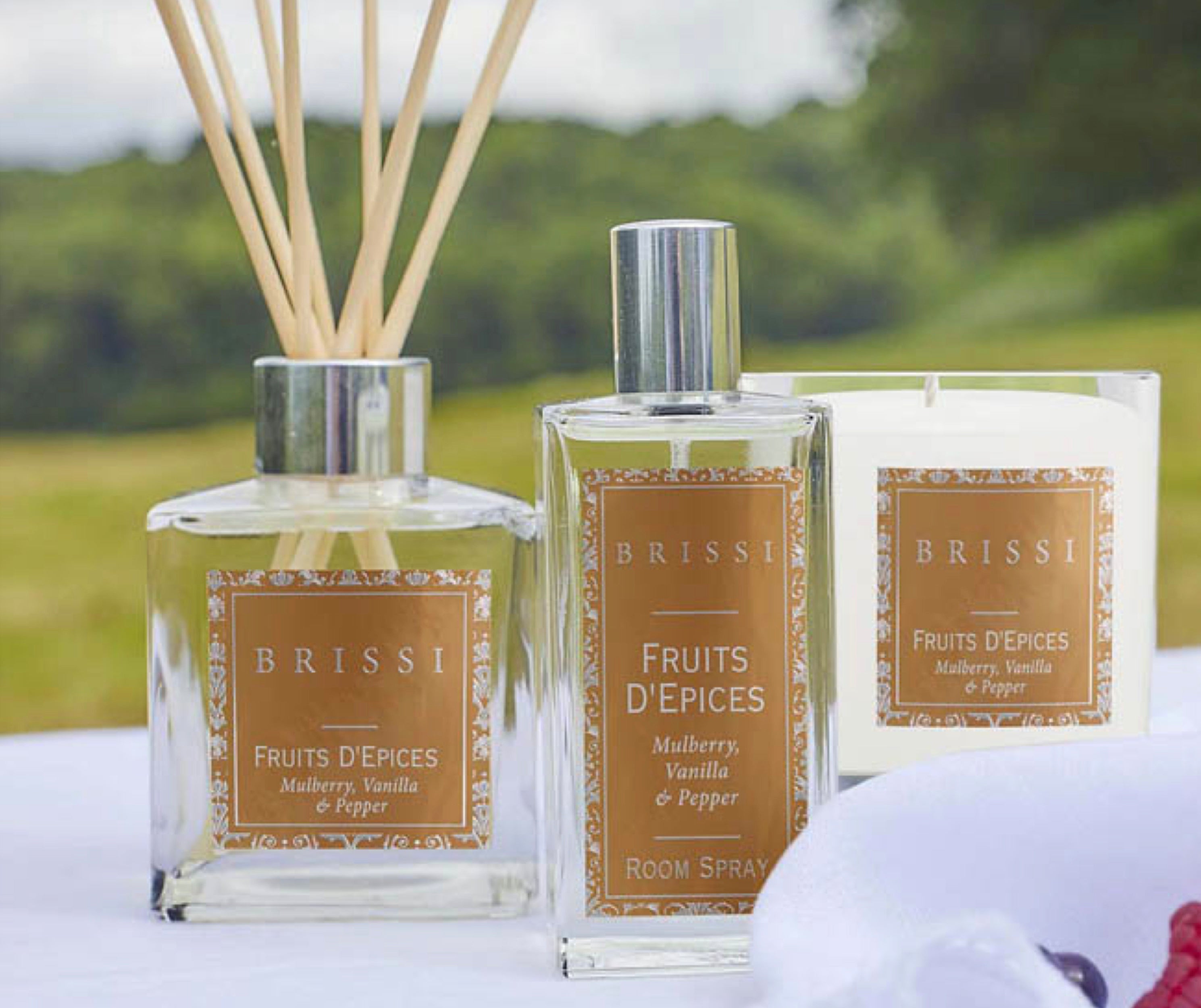 Fruits D'Epices
A sweet symphony of mulberry, bergamot and vanilla, with a hint of spicy black pepper and orange blossom. The ylang-ylang and white jasmine combine to create the warmth of an evening spent in the Orient. Rich, warm and spicy.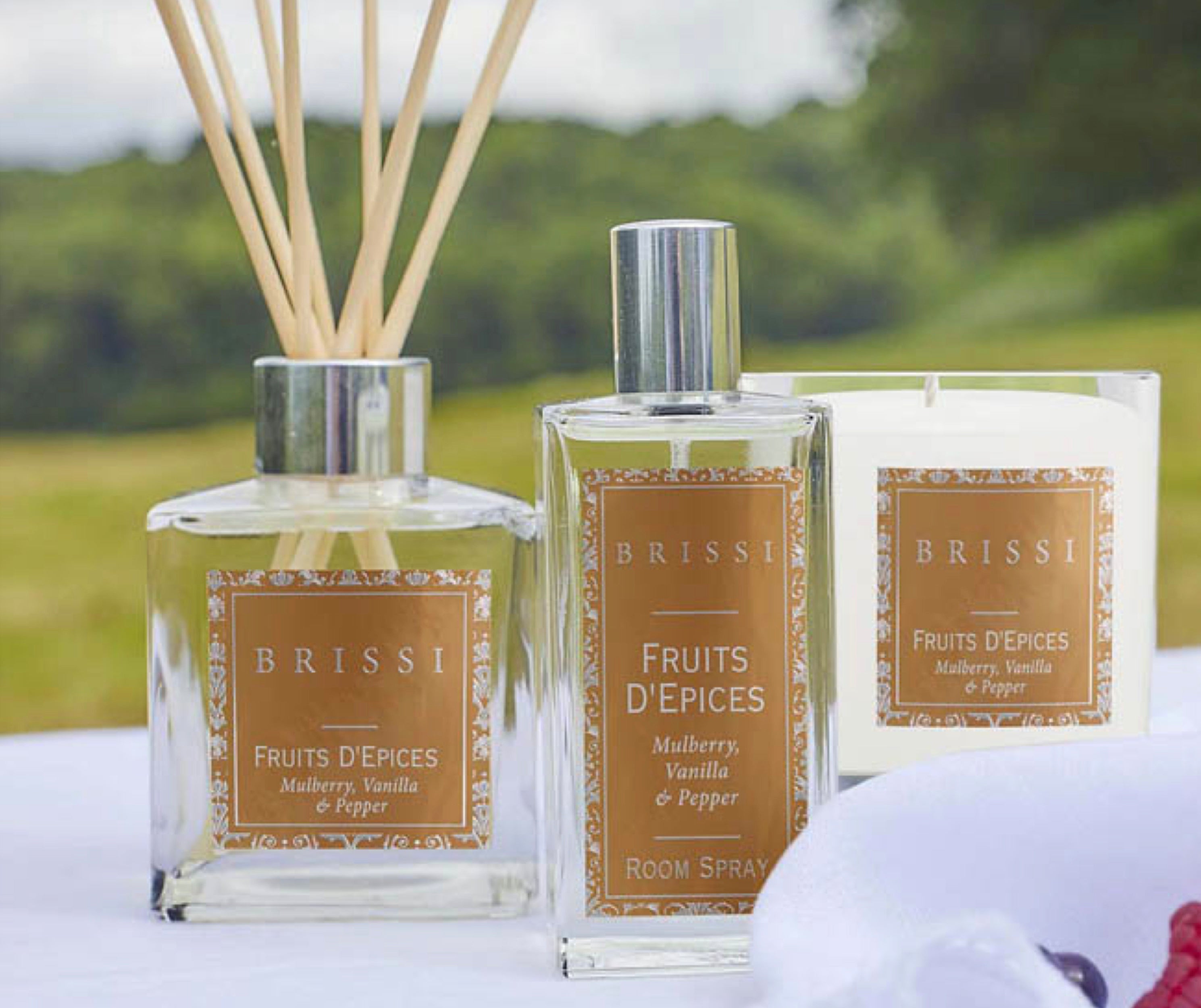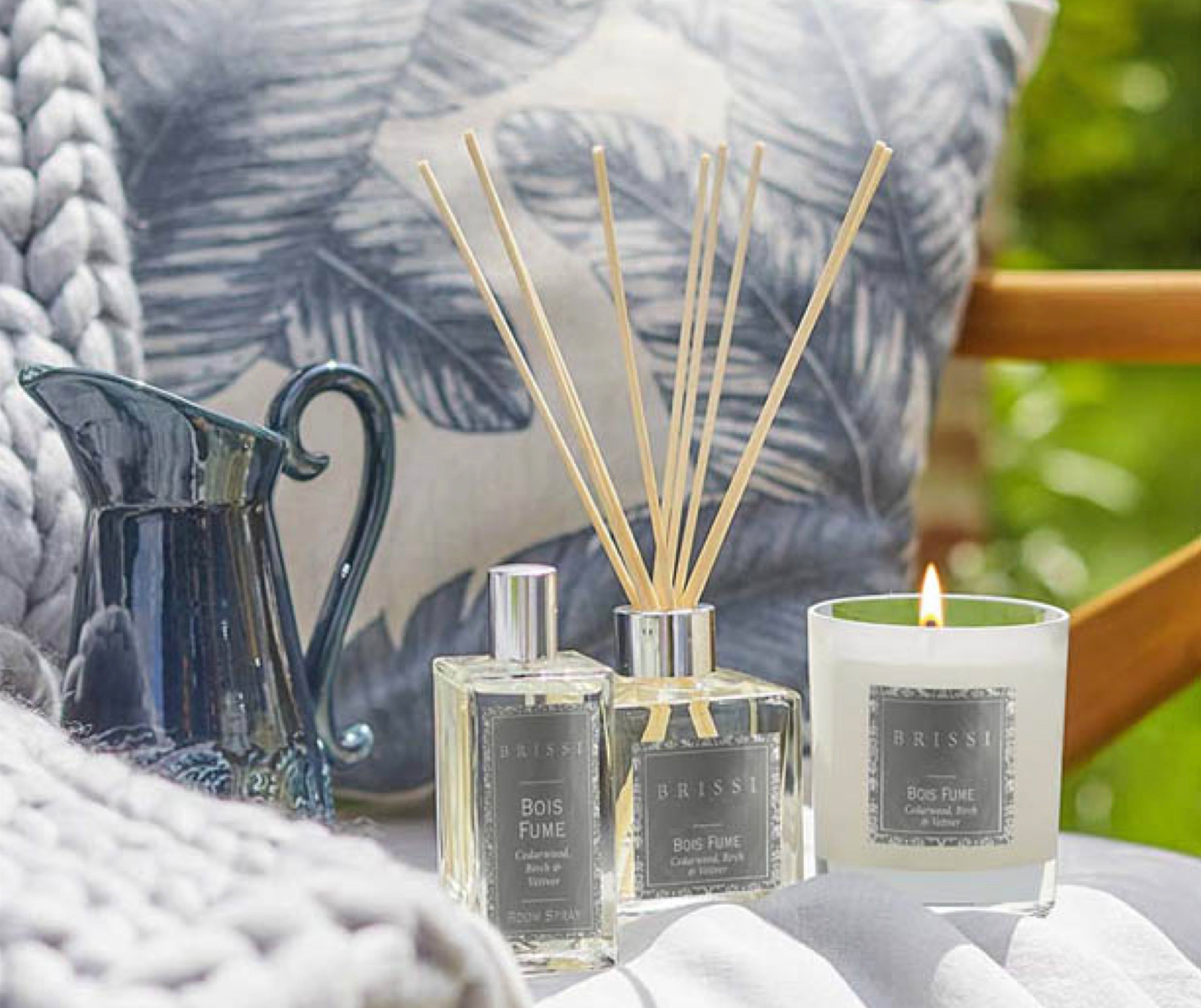 Bois Fume
A woody, fragrant blend with the glorious scent of red mandarin, vetiver and cedarwood. A night spent in the forest cabin, beside the glowing ambers. Woody, citrus and sensual.