Serving a fine cup of tea, whether to oneself or to guests, has never been more popular, and we think freshly brewed loose leaf tea is pure pleasure. Here is an old classic design taken from an original antique Victorian piece we had in our special  collection. The silver tea strainer is covered in smooth silver and, as the original, it has a charming wooden handle that feels lovely to the touch. It comes in our beautiful hand made grey gift box and the exquisite timeless design makes it an ideal gift.
All items: £3.95
Orders are shipped Monday-Friday, excluding Bank Holidays.
The Finer Details
19 cm long x 8 cm diameter x 4 cm high. Why not pair it with our gorgeous Silver Tea Caddy and a box of fine tea as a special gift to a loved one?
A Little More
From photo frames and decorative trinkets to chic silver trays and candle holders, all of our decorative accessories are designed with the whole home in mind, from our home to yours.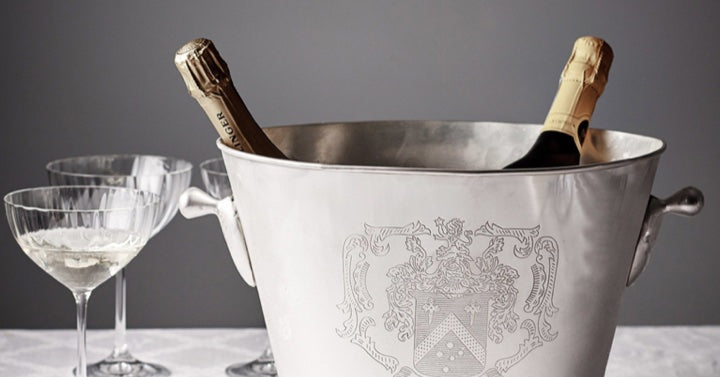 Delivery
All items: £3.95
Orders are shipped Monday-Friday, excluding Bank Holidays.

Silver Tea Strainer
A really lovely way to make a proper cup of tea with a super tea strainer
Tea strainer
This is a beautiful item and looks good quality. I bought it as a little gift to myself as my d'i'l has one and I always admired it. I haven't used it yet. It's too lovely!
It's really lovely .
Only thing I would say is the feet aren't very crisp in shape,
I was given the strainer as a present. It's a beautiful strainer, the only problem is that it doesn't catch all the tea leaves, the holes should be slightly smaller. That said, I'm very pleased with the present.
Absolutely delighted with my posh tea strainer.
With current discount made it a good price, I may not have bothered otherwise with the cost of postage in top
Quick delivery.
Looks and feels good.
The only down side I would say , is the feet aren't particularly crisp in the shape