Compose a romantic atmosphere with the Figue Rouge Room Spray.
 A dark and decadent blend of fig and pomegranate, with a sensual floral heart of jasmine, rose and frankincense. Sitting under the Tuscan fig tree, eating fruit in the warm sunshine. Sensual, romantic and opulent.
With a simple spray of the micro fine atomiser your room, whether bedroom or living room will be transformed.
All items: £3.95
Orders are shipped Monday-Friday, excluding Bank Holidays.
The Finer Details
Create a natural, lingering scent in any room with this room spray. A high fragrance micro fine atomiser room spray.
Every one of these chic room sprays come wrapped in a chic, reusable grey organza bag.
100ml - Made in England - Natural Essential Oils - Alcohol Free
A Little More
A subtle but long-lasting scent and a chic bottle. And because of the natural high quality ingredients, those in the know use these sprays as a refreshing body spritzer, too.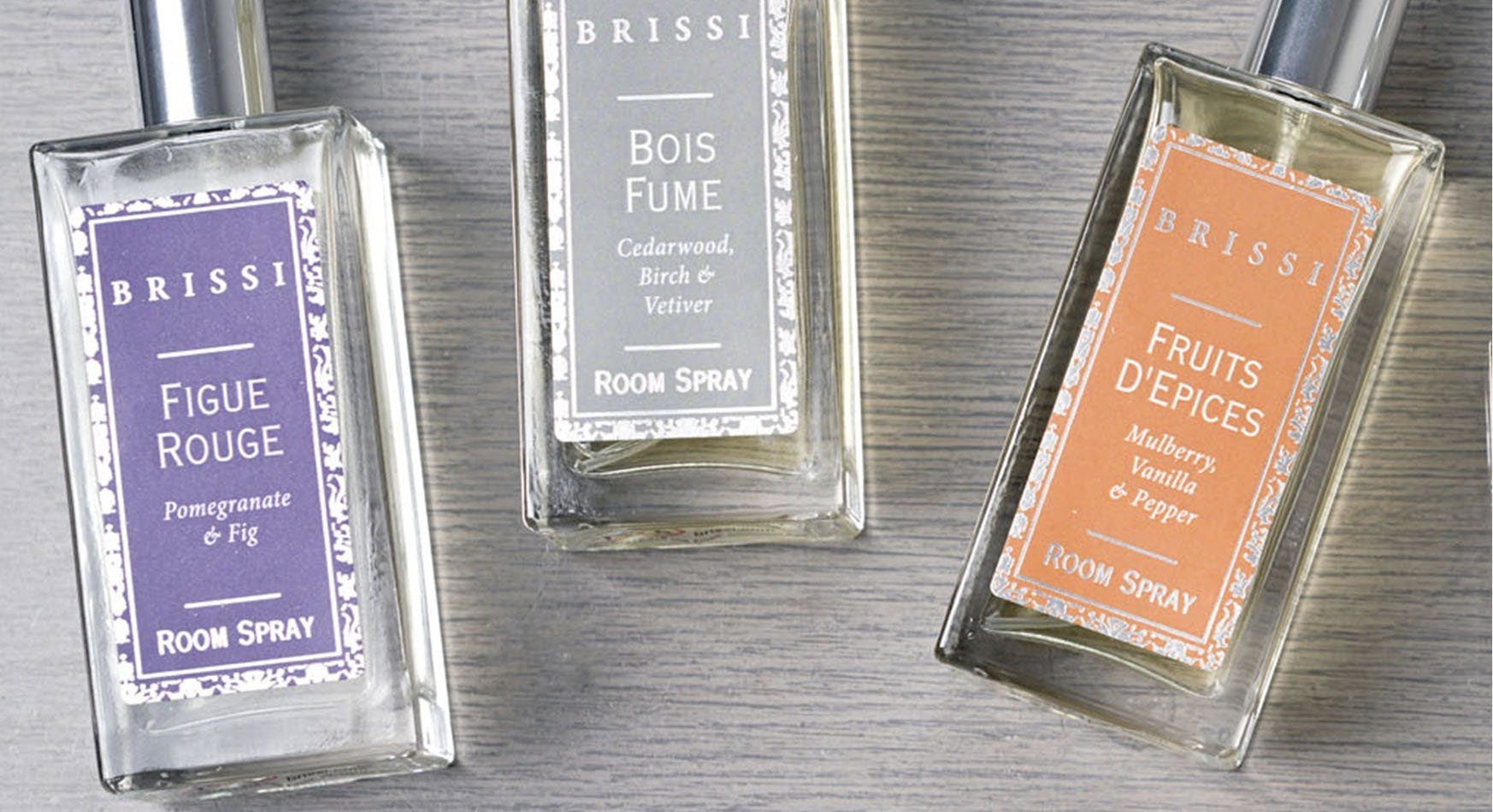 Delivery
All items: £3.95
Orders are shipped Monday-Friday, excluding Bank Holidays.

Love it
Love this room spray it smells amazing
Gorgeous smell and the bottle lasts a long time
Perfectly balanced
I bought it after receiving an order from
Brissi which was wrapped in paper with this scent and had to buy it.
Was not disappointed as it smells really gorgeous and it's slightly addictive!
Will buy the hand wash next.
Lovely smell and perfectly compliments the 200ml diffuser