Nothing heightens the senses more than scent, one that brings joy and memories to us is the Figue Rouge natural Soy Wax Candle.
 A dark and decadent blend of fig and pomegranate, with a sensual floral heart of jasmine, rose and frankincense. Sitting under the Tuscan fig tree, eating fruit in the warm sunshine. Sensual, romantic and opulent.
200g
Vegan Friendly Soy Wax
Burn time up to 50 hours
Cotton Wick
Hand Poured in Great Britain
Pure Natural Oils
All items: £3.95
Orders are shipped Monday-Friday, excluding Bank Holidays.
The Finer Details
Hand poured in England with artisan techniques using vegan friendly soy wax.
200g - Up to 50 hours burn time - Vegan Friendly - 100% British soy wax - Made in England - Natural Essential Oils
A Little More
All of our candles are lovingly hand poured in England using artisan techniques and the finest essential oils.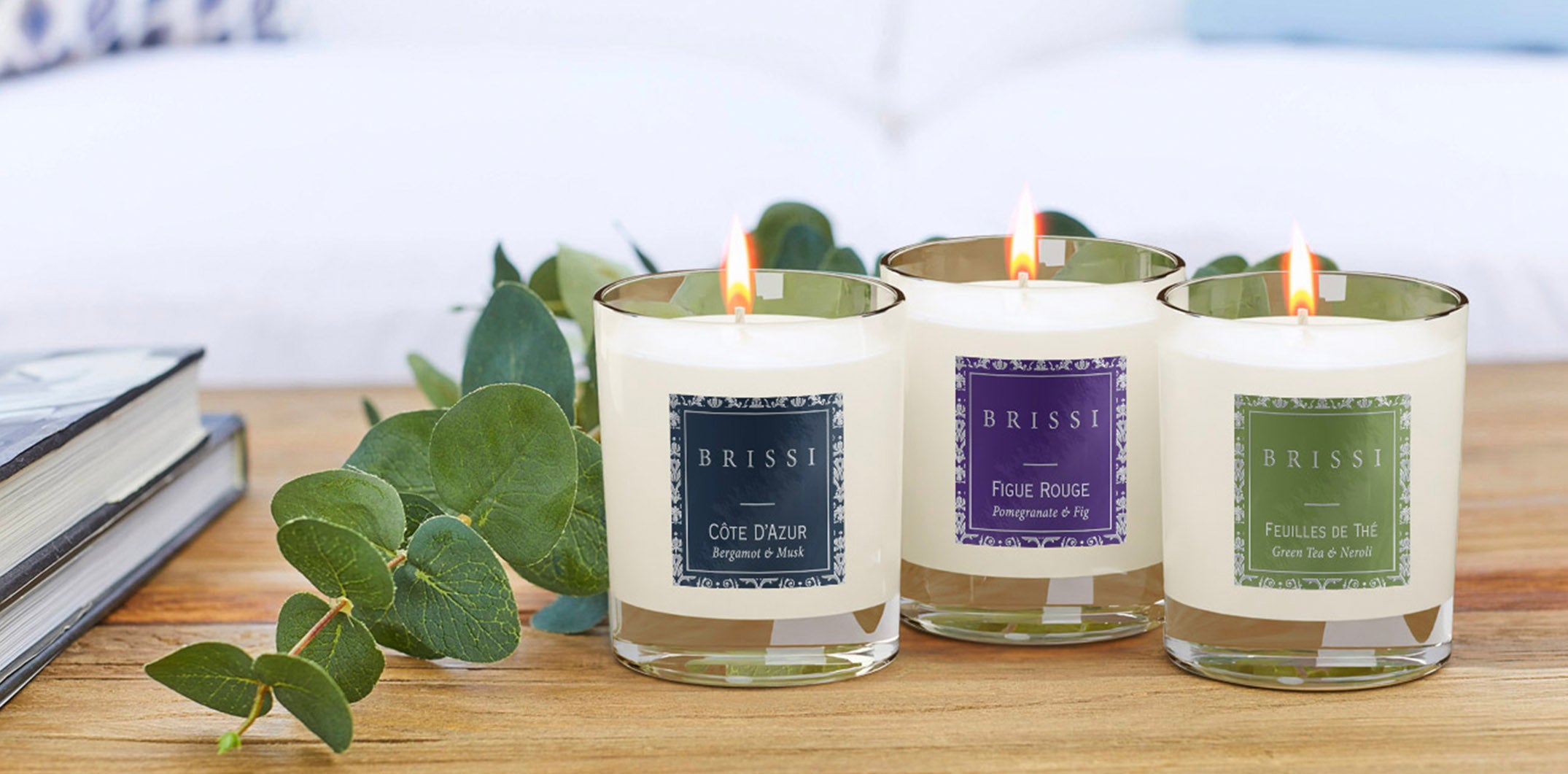 Delivery
All items: £3.95
Orders are shipped Monday-Friday, excluding Bank Holidays.

Christmas filled the air!
Christmas for me is all about scent.. the food, the wines and my home.
The Figue Rouge candle from Brissi had my home overflowing with a scent so delicate yet
rich that complimented the festive season perfectly.
A beautiful gift for someone.. or yourself that won't disappoint.
Thank you Brissi x
Love this candle! It is rich, deep and sensuous. The fragrance is very similar to a bestselling fragrance offered by another big brand in the candle market -I find this one so much better value for money, and it lasts a lot longer - perfect gift for any occasion.