With its geometric trellis like pattern, this statement  vase will sit gracefully while lending an air of poise. The sombre colouring of the smoky blue glass would sit beautifully with some silver eucalyptus or any dark foliage, while bright blooms with stand out and pop their colours. An easy height and a substantial weight makes this vase a firm favourite.
Such a beautiful vase needs no flowers to feature elegantly in your home however, as it is a decorative piece in itself. 


This vase is 25 cm high and its top diameter is 13 cm. 
All items: £3.95
Orders are shipped Monday-Friday, excluding Bank Holidays.
The Finer Details
Try to clean vases well after each use to wash off any residual dirt that may shorten flower life the next time you use them. A little drop of bleach works wonders. Always rinse with hot water and dry upside down before drying with a soft cotton cloth.
A Little More
Our curated selection of vases is brought together by simplicity and form. Here at Brissi we have always loved a good vase because we simply love all flowers. We aim to bring you vases every season, some of them classic, however, we will always aim to surprise you with some unexpected ones.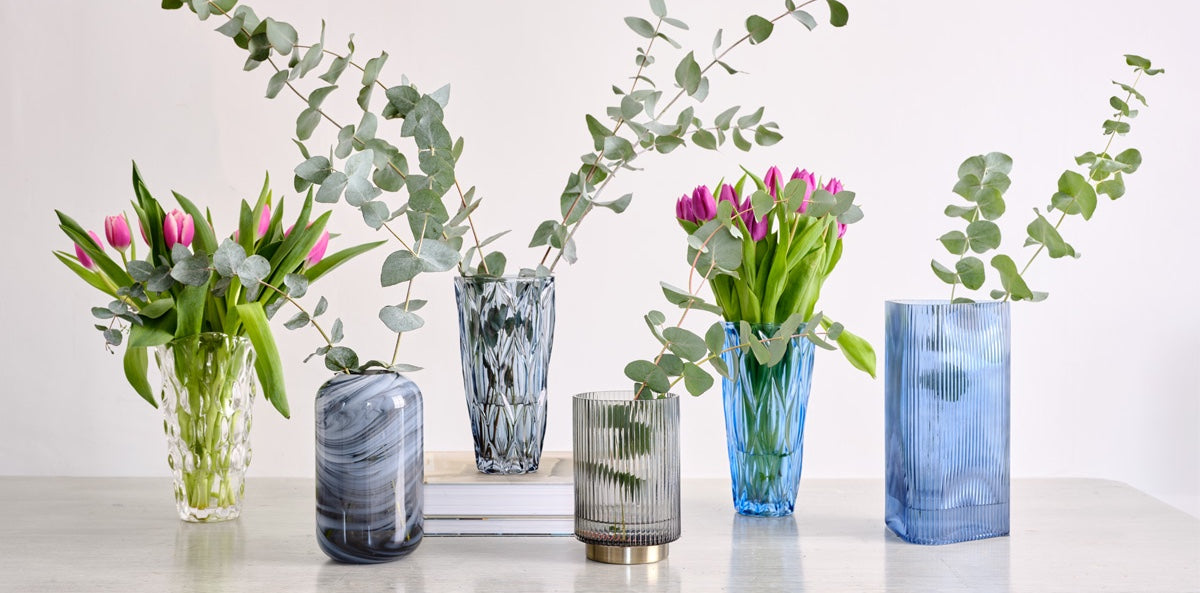 Delivery
All items: £3.95
Orders are shipped Monday-Friday, excluding Bank Holidays.