A timeless Art Deco design styled on original archive pieces, this exquisite silver plated triple frame make a thoughtful gift. It is small, measuring 4,5 x 5x5 cm on each of the there panels. However the quality of this photo frame can be felt in its weight, design and the smooth glide of the hinge. The ridged finish on the back and front when folded feels delightful in the hand and looks classy when displayed. Ideal for travelling to keep those special pleople in your life close at hand.
Presented in a glossy grey gift box, making it the perfect present.
All items: £3.95
Orders are shipped Monday-Friday, excluding Bank Holidays.
The Finer Details
Three exquisite photo slots provides the perfect setting for placing your collection of memories.
A Little More
Our photo frames make your treasured memories into standout centrepieces. Shop our range of sizes and styles to find the perfect photo frame for any room.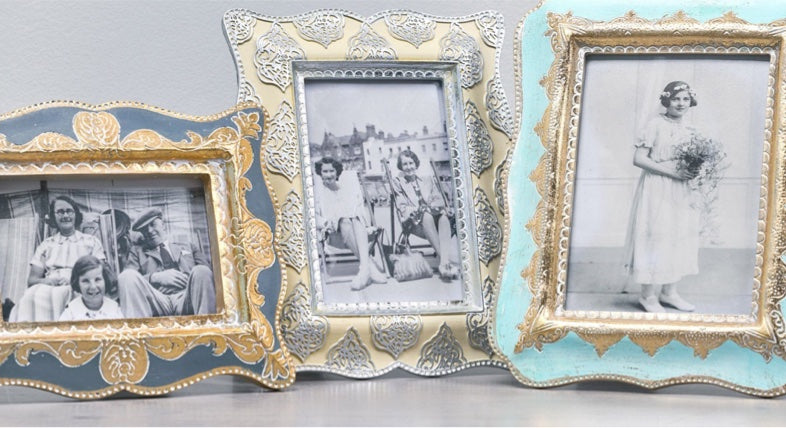 Delivery
All items: £3.95
Orders are shipped Monday-Friday, excluding Bank Holidays.

I love Brissi.
I'm very impressed with all aspects of the company and adore the products. I look forward to more and treasure all my purchases
Simple, Elegant and Enjoyed!
I have been given one of these and have purchased a few as gifts over the years. So elegant and petite. Perfect for 3 small cherished pictures and folds down beautifully so that you take it away with you.
Returned item, frame was so small, photo on site was not indicative of actual size. Waiting for refund