Use our Feuille de Thé Reed Diffuser in your bathroom or kitchen as a pleasing scent that is light and refreshing.
A refreshing green tea infusion, with light citrus notes of and lemon and orange, brushed with jasmine and sweet neroli.  Lavender and smooth ambers interleaved with musk to form the base. It's time to leave the ordinary behind and treat yourself to a spa at home. Light, refreshing and seriously uplifting.
The natural essential oils of green tea and neroli bring out irresistible notes to the room when being slowly released into the air.
All items: £3.95
Orders are shipped Monday-Friday, excluding Bank Holidays.
The Finer Details
Using the highest quality fibre reeds this works to slowly diffuse the aromatic essential oils into the air.
200ml - Made in England - Natural Essential Oils - Alcohol Free - Up to 6 months diffusion
A Little More
Why not try pairing complimentary scents in different areas of your home? Every one of our Brissi fragrances is rich and complex, perfect for pairing together for a bespoke scent.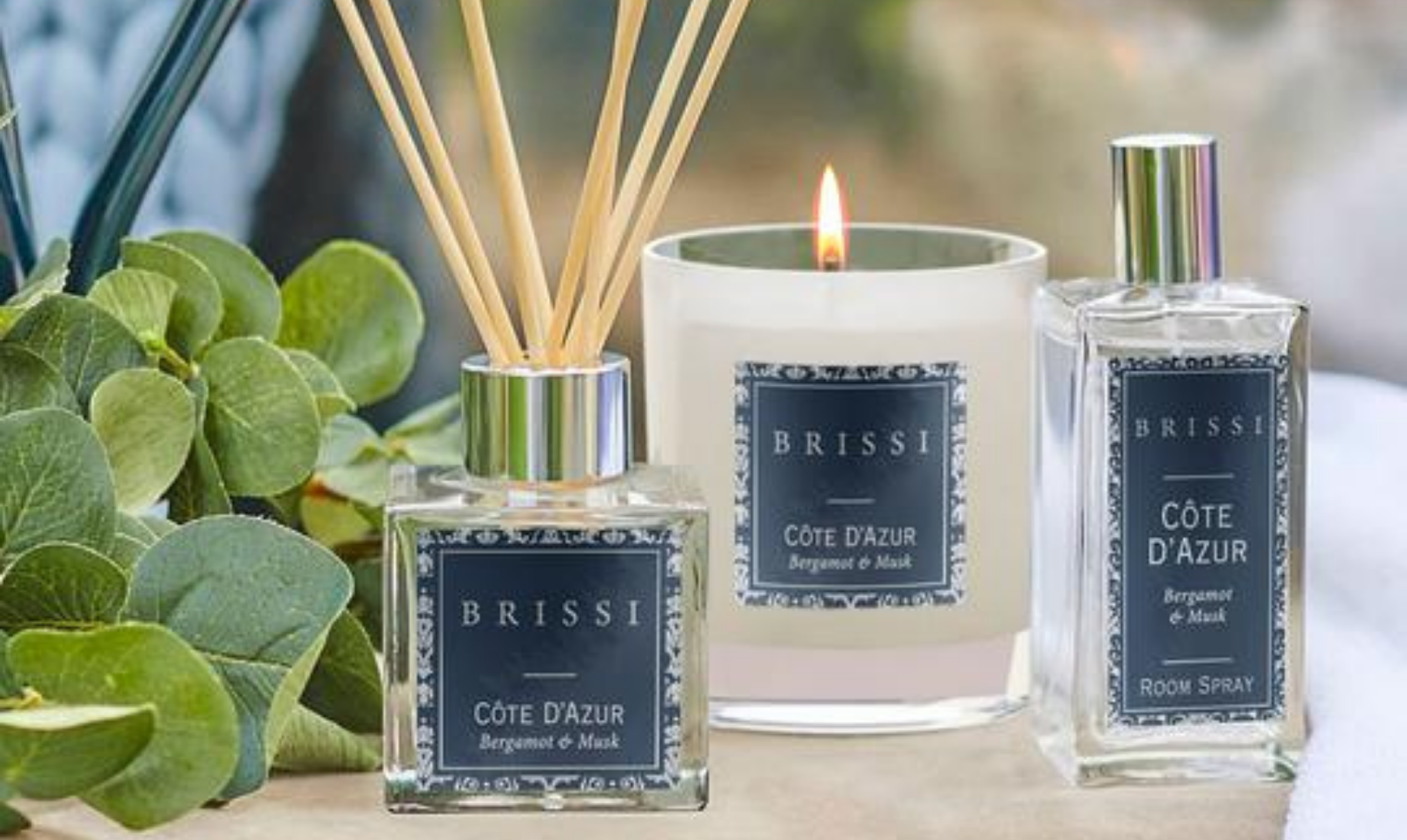 Delivery
All items: £3.95
Orders are shipped Monday-Friday, excluding Bank Holidays.

The Feuilles de The is a beautiful scent and this diffuser is a marvellous way to enjoy it. It gently permeates the room and clears any unpleasant cooking smells. I find it an absolute gem and highly recommend it.