This versatile set of four engraved highball glasses will be perfect for serving an aperitif or juice. These quality crystal glasses are so unique and beautifully made that they make the most excellent present. Decorated by complete hand engraving of our signature Victoria design.
As with the rest of the collection, each crystal cocktail glass is expertly engraved by hand. This results in a superior quality design on the brilliantly clear crystal.
We know once you try crystal, it is impossible to go back to glass. Give it a go, you won't regret it.
Made from certified Bohemia Crystal, they are engraved with a centuries old traditional pattern.    
All items: £3.95
Orders are shipped Monday-Friday, excluding Bank Holidays.
The Finer Details
Certified Bohemia Crystal made in the Czech Republic, they have an impeccable shine and brilliance. The simple flick of a nail to the side will make the most amazing sound. Dishwasher safe.
A Little More
Don't just keep your glassware for best, use it to bring a little spark of joy to the every day.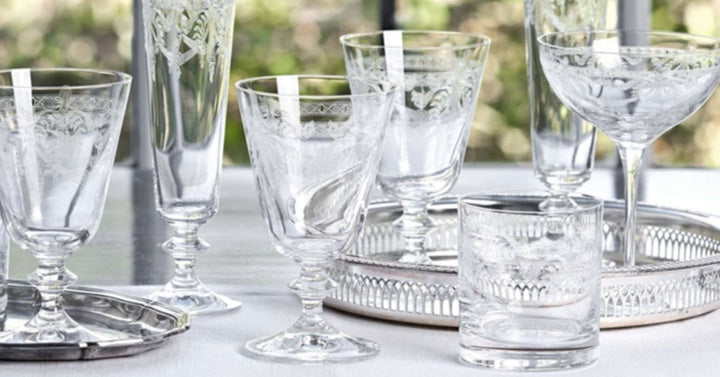 Delivery
All items: £3.95
Orders are shipped Monday-Friday, excluding Bank Holidays.

So elegant and timeless
I can't stop looking at these fantastic glasses, they are so gorgeous. They elevate any drink to five star. Will get the tumblers next!
Crystal highball
The glasses are OK but look quite old fashioned.