This practical and delightful free standing wooden mirror is like a friend who can check that the outfit you are wearing looks perfect. Finished in a perfectly chalky white and modernly matte. Slimline and easy to move around, but standing at a good 170cm tall it can be the pride of the bedroom, while easily slipped away in seconds. It comes with a foldable stand secured by a metal chain for safety. With an attractive ornate mould, it really looks quite amazing. Perfect for a teenager's bedroom too, we know how much they like to check out a look!
All items: £3.95
Orders are shipped Monday-Friday, excluding Bank Holidays.
The Finer Details
Standing at an impressive 170cm x 45cm in width, this is an essential mirror you will definitely want to have in your bedroom. Place it in a corner for an accent décor.
A Little More
Every single Brissi mirror is hand finished and most of our mirrors have glass bevelled details. The patinas on each and every mirror are hand distressed to offer a unique matte colour finish which we are famous for.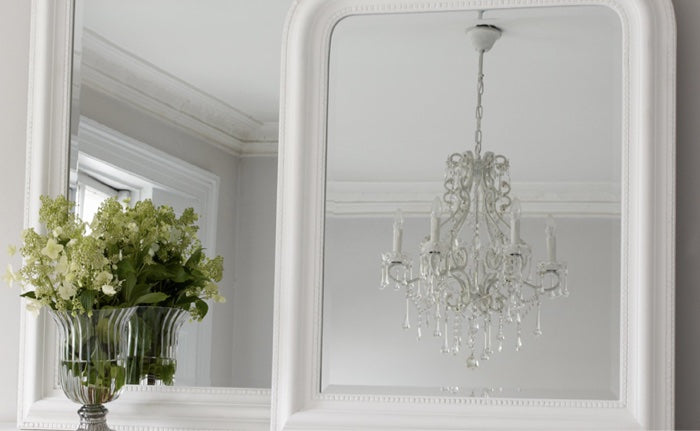 Delivery
All items: £3.95
Orders are shipped Monday-Friday, excluding Bank Holidays.

I ordered the mirror in the sale after an email caught my eye. Having purchased products from Brissi before I know the outstanding quality of Brissi products and couldn't resist the mirror at such a brilliant price. Great aftersales service too from Arianna where I was offered a solution when the mirror ordered had a pre despatch issue. I am delighted with the mirror - it looks beautiful in my bedroom and is a very high quality and was delivered very well wrapped and with good communication around delivery times. Highly recommended company to deal with. I will definitely be purchasing further products from Brissi in future.