This is a practical size for an everyday vase. Small enough to fill without spending a fortune on fresh flowers, yet big enough to stand out. The geometric diamond style pattern on the glass gives it a great texture.
With its footed stand it sits higher up and makes it ideal for a dining setting. 

This vase is 18,5 cm high and its diameter is 11 cm. 
All items: £3.95
Orders are shipped Monday-Friday, excluding Bank Holidays.
The Finer Details
Try to clean vases well after each use to wash off any residual dirt that may shorten flower life the next time you use them. A little drop of bleach works wonders. Always rinse with hot water and dry upside down before drying with a soft cotton cloth.
A Little More
Our curated selection of vases is brought together by simplicity and form. Here at Brissi we have always loved a good vase because we simply love all flowers. We aim to bring you vases every season, some of them classic, however, we will always aim to surprise you with some unexpected ones.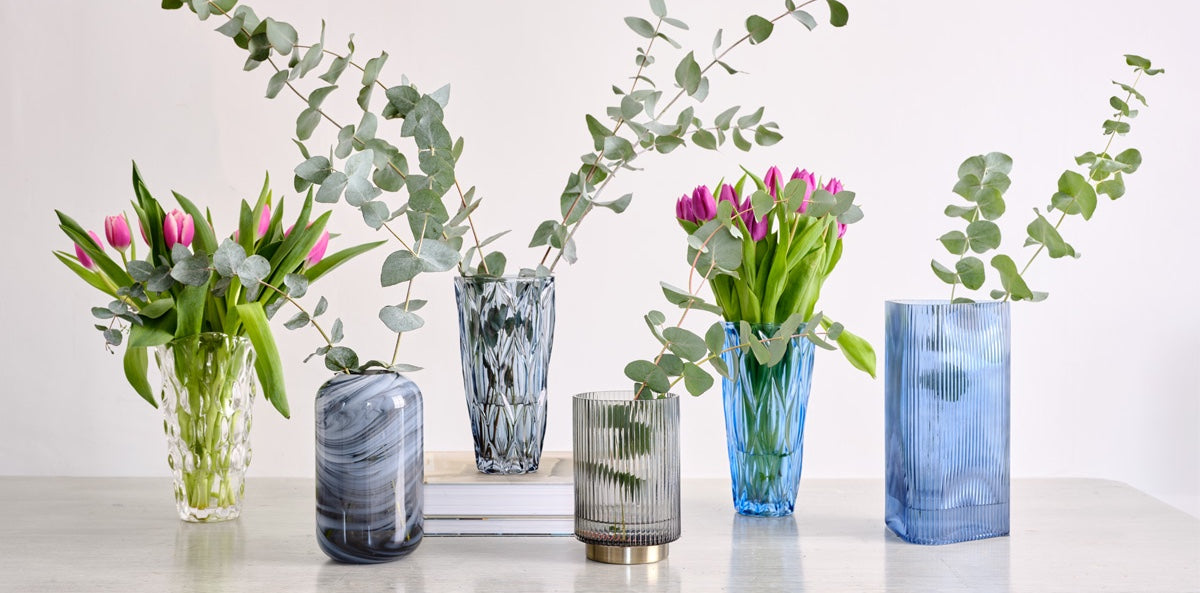 Delivery
All items: £3.95
Orders are shipped Monday-Friday, excluding Bank Holidays.

Beautiful vase for a gift or for everyday use
Customer service was second to none - super helpful with incredibly speedy shipping. Packaging is great - all eco-friendly but secure enough for delicate glass. I love this vase and it's the 3rd one I've bought (initially for gifts but I've ended up keeping 2 myself as they're such a great size and so pretty).
Gorgeous vase at a great price
This is the vase I've been looking for, for years. Perfect size and height, and so lovely to look at. Bought in the sale at an amazing price. Wish I'd bought more as presents. Lovely quality, and arrives really quickly and well-packaged.
Pretty Vase
Lovely vase, just a little heavy looking, thought it was slightly more delicate. Love the item though for larger bouquets.