A definite show stopper, this is the most modern vase in our collection and we can't get enough of it.
Designed with the architecturally inspired home in mind, the Tribeca vase is nothing short of amazing. We love it with a simple cluster of eucalyptus stems but equally with some double parrot tulips for some visual indulgence.
The striking triangular shape and ribbed edges make it a firm favourite for modern interiors.
Such a beautiful vase needs no flowers to feature elegantly in your home however, as it is a decorative piece in itself. 


This vase is 29 cm high and its diameter is 15 cm. 
All items: £3.95
Orders are shipped Monday-Friday, excluding Bank Holidays.
The Finer Details
Try to clean vases well after each use to wash off any residual dirt that may shorten flower life the next time you use them. A little drop of bleach works wonders. Always rinse with hot water and dry upside down before drying with a soft cotton cloth.
A Little More
Our curated selection of vases is brought together by simplicity and form. Here at Brissi we have always loved a good vase because we simply love all flowers. We aim to bring you vases every season, some of them classic, however, we will always aim to surprise you with some unexpected ones.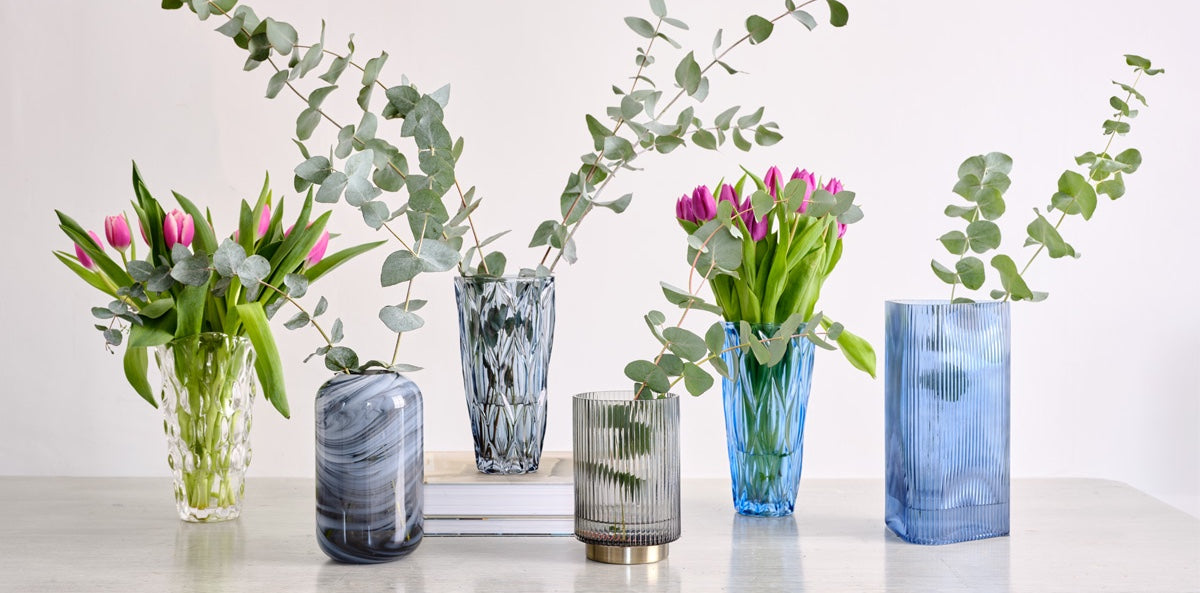 Delivery
All items: £3.95
Orders are shipped Monday-Friday, excluding Bank Holidays.