An easy, versatile abstract painting with lots of subtle strokes. A palette of light shades of white and greys with glimpses of dark blue give way to uplifting light blue. The painting reflects the sky when there is the promise of lightness after a dark spell. A small amount of silver foling brings an extra dimension. There is poetry in this painting, it is so uplifting and calming. Because of the neutral tonal palette we can see this hung in many decors, especially when a quiet colour scheme prevails. Acrylic on canvas.
All items: £3.95
Orders are shipped Monday-Friday, excluding Bank Holidays.
The Finer Details
Our canvases are one offs and not prints. Each one is a piece of art, which is carefully stretched on to a solid frame of Scandinavian pine. Although they are light and do not need a raw plug, they are strong and sturdy. There are some easy to use fixings on the back of each piece.
A Little More
Owning a piece of art need not be expensive. Unlike a print, there is something special about a one off painted canvas, be it oil or acrylic paint. The artist would have spent time reflecting on each of the brush stokes, bringing you something to treasure.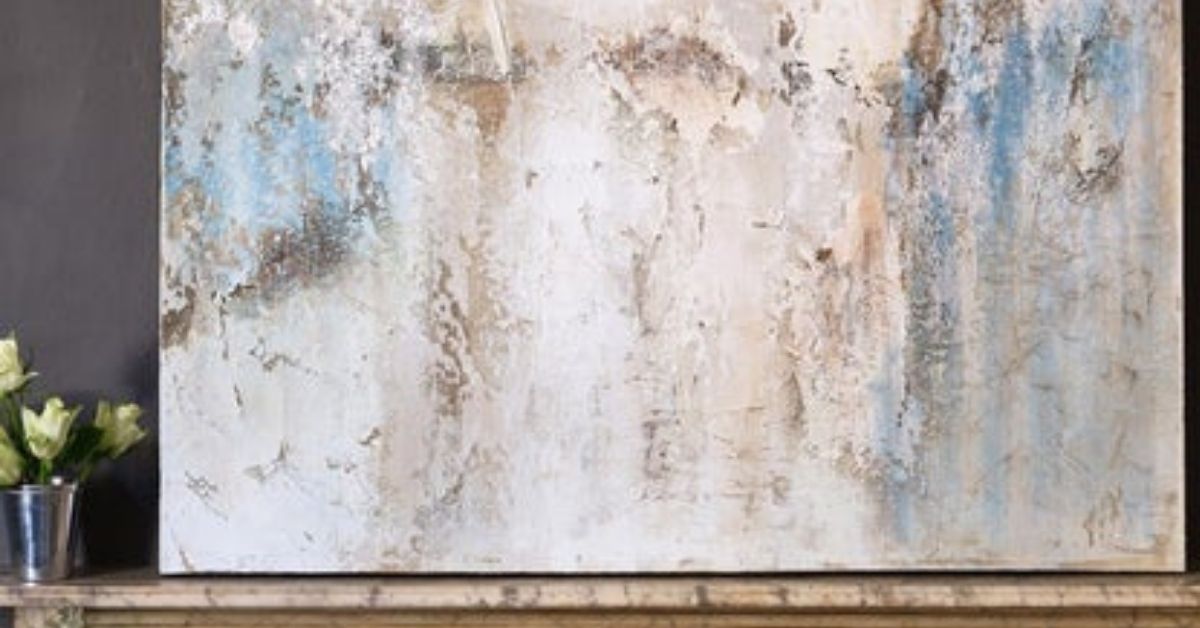 Delivery
All items: £3.95
Orders are shipped Monday-Friday, excluding Bank Holidays.

Lightness perfection
Exactly as pictured. So happy with this up on the wall
Super painting! Looks great up on the wall. Brissi and Ellen were fantastic in getting it to me so quickly - well done! Thanks very much for your fantastic customer service!!