There is an island on the Venice lagoon called Giudecca, despite being visible from the main shores of the city it is often overlooked and seldom visited. There are some beautiful corners on Giudecca, and beauty is often found on the surface of neglected buildings. The colours of this piece are inspired by walls found on the island, where the passing of time has taken out layers of colours. This is a beautiful painting with a myriad of neutral tones and some very striking deep blues. Once again we have added a tiny amount of silver foling to lift the tones, it works a treat. Acrylic on canvas.
All items: £3.95
Orders are shipped Monday-Friday, excluding Bank Holidays.
The Finer Details
Our canvases are one offs and not prints. Each one is a piece of art, which is carefully stretched on to a solid frame of Scandinavian pine. Although they are light and do not need a raw plug, they are strong and sturdy. There are some easy to use fixings on the back of each piece.
A Little More
Owning a piece of art need not be expensive. Unlike a print, there is something special about a one off painted canvas, be it oil or acrylic paint. The artist would have spent time reflecting on each of the brush stokes, bringing you something to treasure.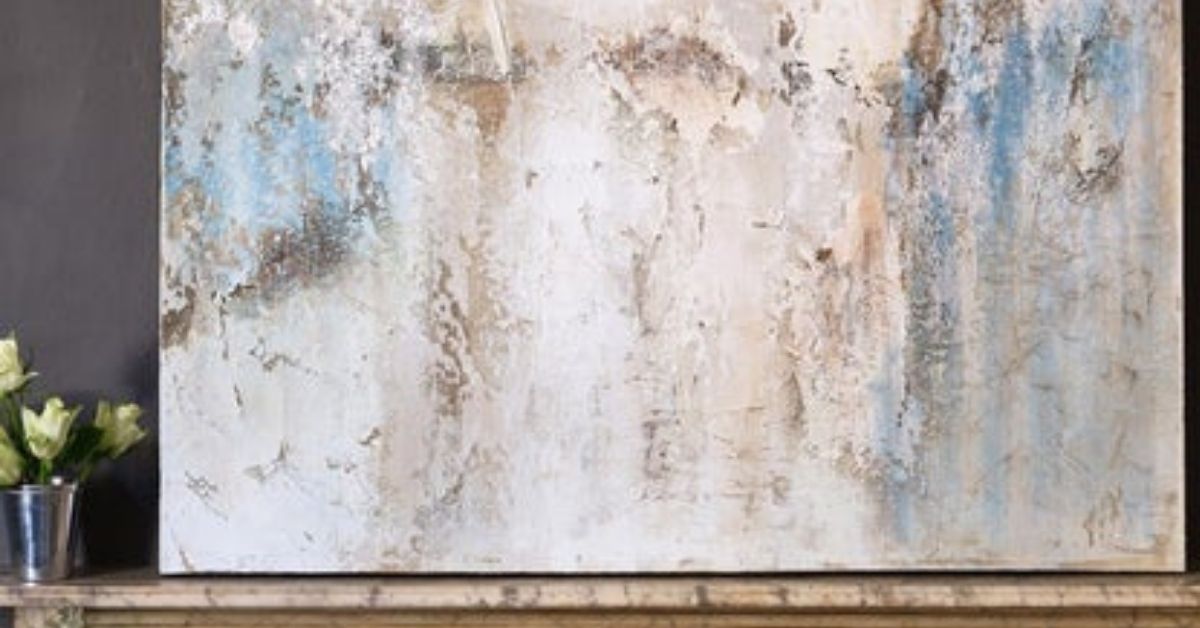 Delivery
All items: £3.95
Orders are shipped Monday-Friday, excluding Bank Holidays.